Entreprise: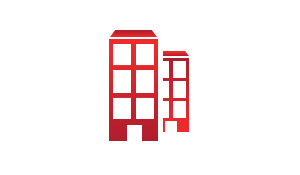 Entreprise Anonyme
Secteur: informatique / télécoms
Taille: Entre 100 et 200 employés

Description de l'annonce:
Job Description > Network Administrator
Want to work in the exciting world of new technologies?
You are passionate of Customer Service and do have a solid IT experience ?
Eureka!! wants YOU !
We are now hiring "Network Administrator"
Mission:
We are looking for a Network Administrator to maintain a reliable, secure and efficient data communications network. The ideal candidate will be able to deploy, configure, maintain and monitor all active network equipment in order to ensure smooth network operation. Our Network Administrator will also have to provide remote support to our clients.
Responsibilities:
Fully support, configure, maintain and upgrade corporate customer's networks and in house servers

Install and integrate new server hardware and applications

Keep an eye out for needed updates

Support and administer third-party applications

Ensure network security and connectivity

Monitor network performance (availability, utilization, throughput, goodput, and latency) and test for weaknesses

Set up user accounts, permissions and passwords

Resolve problems reported by end users

Research and make recommendations on server system administration

Provide remote support to our clients
Requirements:
Proven experience in a network administrator role (2+ years)

Hands on experience in networking, routing and switching

Excellent knowledge of best practices around management, control, and monitoring of server infrastructure

Experience with firewalls, Internet VPN's remote implementation, troubleshooting, and problem resolution is desired

Ability to set up and configure server hardware

Familiarity with backup and recovery software and methodologies

Great at organising, prioritising and multitasking

Juniper, Cisco, CWNA or BCNE training

Fluent in English (mandatory)

BS degree in Computer Science or related field
What we offer ?:
Full time contract

30 Hours / Week shifts

20 Days of Paid Vacations / Year

Gross Salary : 19 200 TND / Year

Performance Bonus : up to 10% of gross income

Paid Health insurance (after successful evaluation period)

Yearly income increase based on performance