Entreprise: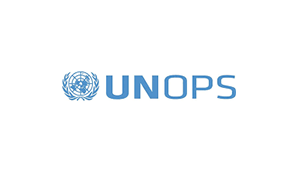 UNOPS
Secteur:
autres
Taille:
Entre 20 et 100 employés
The United Nations Office for Project Services (UNOPS) supports the successful implementation of its partners' peacebuilding, humanitarian and development projects around the world. Our mission is to serve people in need by expanding the ability of the United Nations, governments and other partners to manage projects, infrastructure and procurement in a sustainable and efficient manner. Working in some of the world's most challenging environments, our vision is to advance sustainable implementation practices, always satisfying or surpassing our partners' expectations. With over 7,000 personnel spread across 80 countries, UNOPS offers its partners the logistical, technical and management knowledge they need, wherever they need it. A flexible structure and global reach means that we can quickly respond to our partners' needs, while offering the benefits of economies of scale. For further information, please visit unops.org.
UNOPS is committed to fostering an organisational culture of ethics and a harmonious and inclusive work environment, anchored in the values of integrity, accountability, transparency, respect and professionalism. Operating at the highest integrity standards called in the Charter of the United Nationas the Ethics and Compliance design and implement creative and solutions to complex issues.
Description de l'annonce:
Le Bureau des Nations Unies pour les Services d'Appui aux Projets (UNOPS) en Tunisie cherche à recruter:
Un/Une Assistant(e) de Projet
Les femmes qualifiées sont fortement encouragées à postuler.
Seules les candidatures retenues seront contactées.
NB: Veuillez noter que seules les candidatures sur le site de l'UNOPS seront retenues