Entreprise: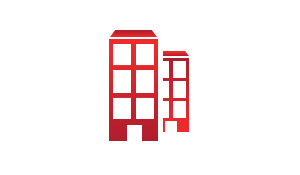 APPRENTUS
Secteur:
électronique / électricité / énergie
Taille:
Entre 20 et 100 employés
Description de l'annonce:
Apprentusis a global online marketplace connecting students and private teachers, with our main office located in Tunis, Tunisia. Our mission is to facilitate the sharing of knowledge and have a positive impact on society. We're about to reach millions of users and need the best Data Analyst in Tunisia to go even further.
Mission
We are currently looking for a talented experienced Senior Data Analyst to join our team and help us to bolster our capabilities to aggregate, analyze, and present insights to our users and our teams.
As a Senior Data Analyst, you will help drive the evolution of Apprentus from the vast amounts of data we collect. You'll build the strategic and tactical foundation for data-driven product development and marketing efforts.
You'll be in charge as well to improve our ranking algorithms, to meet the constraints and expected results between the business and the clients.
You should have previous experience using relational databases, data mining and extracting data using SQL. And you have a passion to synthesize sophisticated data sets in easy to digest insights through foundational datasets, dashboards and reporting.
Responsibilities
● Develop ranking algorithms, implement them, and benchmark them
● Build analytical assets to monitor and optimize our products and operations
● Manage, improve and maintain our data visualization ecosystem and tools
● Perform regular advanced analysis of our business and help define our local strategies to grow supply and demand within the relevant markets
● Work with teams throughout the organization to identify opportunities for leveraging internal data to drive business solutions
● Partner with managers to develop and execute various reporting packages
● Monitor frequently the main KPIs and help our teams define solutions/improvements and fix issues.
● Diving into large data sets, uncovering insights, and providing impactful recommendation for the teams
● Evangelize on the use of data and provide actionable insights across the teams.
Candidate
The ideal candidate should have:
● +2 years experience in advanced dashboarding and data visualization skills. Google Data Studio is preferred (if not familiar with Data Studio, experience with another dashboarding tool will be okay)
● +2 years experience writing and optimizing SQL queries
● Ability to synthesize data from multiple sources
● A strong understanding and experience with algorithms, prototyping, implementing algorithmic ideas for experiments
● Strong understanding of web traffic analytics
● Experience working with Google Analytics
● Familiarity with regex (regular expressions)
● Strong Excel/Google Sheets skills
● Fluency in English
● Great interpersonal and communication skills. Team player Pluses :
● Experience with Google Ads
● Experience with Google Tag Manager
● Knowledge of operations research fundamentals
● Knowledge of web technologies : CSS/HTML/Javascript
We offer
● Become part of a fast-growing startup and have a visible impact on our growth and future success
● A competitive salary based on your experience
● A rewarding professional experience in a position of high responsibility
● Place of work: Tunis or remotely in Tunisia
● Contract: CDI with CNSS, meal vouchers…
● High-end Health Insurance (100% by Apprentus)