Entreprise: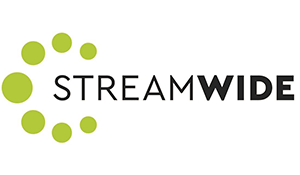 STREAMWIDE
Secteur:
informatique / télécoms
Taille:
Entre 20 et 100 employés
Description de l'annonce:
What you will enjoy
•Opportunity: to work with the best and brightest in the non-profit field, in an environment that promotes continuous learning, creativity and collaboration.
•Culture: an organization that is guided by our fundamental principles of humanity, impartiality, neutrality, independence, voluntary service, unity and universality.
•Meaningful Work: you will be creating technological innovations that support emergencies and save lives
Role
•Collaborate with cross functional Agile teams to design, develop and ship new features in the Android App.
•Provide guidance and support for a wide range of solutions and services looking to adopt and build against standards.
•Bring some technical leadership to a team of Mobile developers.
•Interact with architects, UX, and Ops and participates in architecture, design, and review meetings.
•Write clean, well-tested code to build new features, fix bugs and improve the performance of the application.
• Take pride in discovering, evaluating and implementing new technologies that maximize development efficiency and product performance.
•Write the technical documentation of the product in English.
Requirements:
•2+ years of experience in developing native Android apps with Kotlin and Java.
•Strong skills in OO design and Java programming.
•Deep experience in designing, developing, testing, and delivering quality mobile applications.
•Good unit testing and debugging skills.
•Good knowledge of real-time and interactive mobile applications.
•Good understanding of Mobile Design patterns
Desired skills:
•Knowledge and experience in SIP / RTP / VOIP protocols.
•Strong experience in multi-threading and memory management of Android devices.
•Experience in Android Native Development Kit (NDK).
•Good knowledge of versioning systems like GIT / SVN / Mercurial and continuous integration practices.
• Familiarity with Jira and Jenkins.
• Experience with cross-functional collaboration following an Agile Methodology.