Entreprise: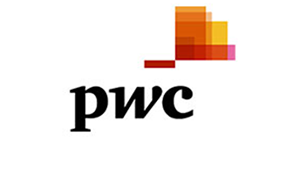 PWC
Secteur:
banque / finance / assurances
Taille:
Entre 200 et 500 employés
Description de l'annonce:
Background information
Faced with a profoundly changing economic and social environment, PwC France et Maghreb aims to contribute to a more responsible society.
The Co-create 2025 roadmap, aligned with the new global strategy of The New Equation, is part of this ambition, with the creation of more than 100,000 jobs, including 8,000 in France and the Maghreb by 2025.
In this context, PwC SDC Tunisia is launching a new challenging experience to young graduates: participate in a full time training program on Guidewire technologies.
The program is fully sponsored by PwC SDC Tunisia and aims to train and recruit new Guidewire certified employees in our PwC SDC offices in Tunis.
About PwC SDC Tunisia
The PwC SDC Tunisia has operated since January 2021. The company counts 50 employees and has plans to triple this figure by July 2022.
About the - PwC SDC Tunisia - training program 2021
This training program is a free initiative fully sponsored by the PwC SDC Tunisia.
The program, which lasts for 2 months, is designed to give new graduates the certifications and soft skills required to begin a career as an Guidewire Associate Consultant in PwC SDC Tunisia.
At the end of the PwC SDC Tunisia - training program 2021 successful candidates may receive a full time job offer to join PwC SDC Tunisia.
About Guidewire
Guidewire is the platform P&C insurers trust to engage, innovate, and grow efficiently. Guidewire combines digital, core, analytics, and AI to deliver Guidewire platform as a cloud service. More than 450 insurers, from new ventures to the largest and most complex in the world, run on Guidewire. Guidewire official press release) https://www.guidewire.com/
Guidewire consultants
The role of an Guidewire Consultant, Insurance Industry Specialist role requires the candidate to understand the business challenges of our insurance clients and, through working with both functional consultants and SDC pears, develop solutions to those challenges that:
-Solve the client's business and technology challenges by utilizing your deep understanding of the claims, policy and operations of the insurance industry and ability to apply solutions.
- configure the Guidewire tailor made solutions for our insurance clients.
- You will be responsible for analyzing functional requirements and creating technical design by leveraging in-depth technical knowledge of Guidewire. This role will develop and communicate the detailed technology architecture and implementation strategy for a solution to the client and project team. The consultant works as a team member or an individual technical consultant on a Guidewire solution design, development, and implementation. The consultant will guide all the application and technical aspects of the solution development and integration, including technical design and quality of the technical implementation. The consultant is responsible for contributing to all phases of the software
configuration life cycle of custom applications. Hands-on participation in writing specifications, software configuration, debugging and testing are required. This role is client focused and can handle complex consulting and implementation centric development engagements independently. This role is responsible for reviewing technical work products and ensuring adherence to quality standards.
HOW YOU BENEFIT:
Start your journey to become an Guidewire Consultant;

Gain globally-recognised Guidewire Certifications;

Learn directly from Guidewire experts;

Experience classroom and workshop-based training in Guidewire Technologies;

Develop soft skills with specific trainings provided by PwC ;

Have your first Job.
WHAT WE REQUIRE FROM A CANDIDATE
---
Candidates must have a keen interest in starting an Insurance Industry-related career involving travel;

Candidates must have the legal right to work in Tunisia.
Key requirement
Candidates must be educated to at least Bachelor level in a field related to Engineering OR Information Technology / Data Science / Computer Science

Candidates must be already graduate ( or with graduation to be finalized in the 1st semester 2022) currently unemployed or employed in a part time/non-permanent role
Technical Requirement ( At least one Technical requirement is requested ) of the following :
Experience with SQL (SQL server/Oracle/DB2)

Java and J2EE

XML, HTML/JSP
Additional technical requirements :
SOAP/RESTful Web Services development

Angular JS, NodeJS (note: for Digitals developers)

Experience with version control tools (like GIT, SVN, others) (note: not mandatory as any engineer or IT student can really easily learn how to use these tools)
Time availability
Candidates should be fluent in English AND French , both written and spoken;

The program will commence in mid-January 2022 and full-time availability from 9am – 6pm from Monday – Friday throughout the training period is essential. The Program will last for 2 months.
What you can expect from this Program
This is a once in a lifetime opportunity!
You will be receiving soft skills training from a lead consulting firm and be certified in one of the most powerful and market leading software solutions.
And if there is a fit, you may get a full time job contract with PwC SDC Tunisia.
How to join the adventure in 2 steps :
Submit your candidature to join the training program by filling in the following form ; https://forms.gle/BPanQzJFBFJXaeZu9

Once done, ; joint to this email your CV and any certification you may consider useful.
The Object of the mail should be " Training Program 2021 - Guidewire - YourName YourForename "

Submit your candidature no later than 15 decembre 2021
Once done, you will receive an email from the recrutement team with information on the PwC SDC Tunisia training recruitment steps. Successful candidates might be required to undergo a background verification with an external company.
NB please note that this initiative is fully sponsored and managed by PwC SDC Tunisia; Guidewire or any other PwC entity worldwide will not be able to provide you with details on the program.