Entreprise: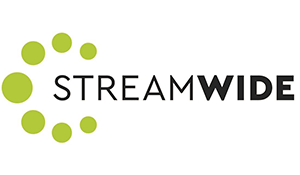 STREAMWIDE
Secteur:
informatique / télécoms
Taille:
Entre 20 et 100 employés
Description de l'annonce:
As part of the Marketing Team, STREAMWIDE is looking for a Product Marketing Manager to contribute to the sales process efficiency for its software solutions for telecom operators (visual voice messaging, billing and charging of calls in real time, interactive voice servers, applications and announcements). preparing product roadmap, etc.
Applicants must submit a resume and a cover letter in English. If not, their applications will not be taken into account.
Key Responsibilities:
Create and adapt marketing material and content: flyers, PowerPoint presentations,

catalog, videos, blog posts, landing pages...

Translate requirements and use cases into a features list and/or UX/UI improvements.

Deliver functional specifications & evolution requests and manage product roadmap.

Organize testing and validation sessions internally and with customers to ensure that

the user experience delivered meets expectations.
Skills:
Customer empathy and strong analytical skills.
Achiever mindset driven by results and product success.
Clear and structured verbal/written communication and presentation in English.
Interest in software solutions.
Team spirit; strong communication skills to collaborate with various stakeholders.

Education and Experience:
Bachelor's degree in marketing and communication/ Computer Science degree with a specialization in marketing.
First experience in a software company is a+.