Entreprise: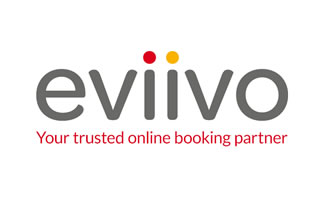 EVIIVO
Secteur:
informatique / télécoms
Taille:
Entre 100 et 200 employés
eviivo est une entreprise à forte croissance qui propose une solution logicielle permettant aux propriétaires de gîtes, chambres d'hôtes, B&B et autres petits hôteliers d'optimiser la gestion de leur hébergement au quotidien. Notre outil diffuse et met à jour en temps réel les informations de disponibilités et de tarifs sur de multiples canaux de ventes B2C tels que Booking.com, Airbnb, Expedia etc.
eviivo est une solution tout-en-un (channel manager + PMS) donnant la possibilité à nos clients de garder le contrôle et gérer leur établissement de manière centralisée.
eviivo, c'est 160 passionnés dans le monde qui travaillent au service de plus de 16 000 propriétés situées principalement au Royaume-Uni, en Allemagne, en France, en Italie, en Espagne, au Portugal et aux États-Unis.
Description de l'annonce:
The Internet has completely revolutionised the way consumers and businesses interact and markets are being disrupted as never before. In recent times, companies such as Uber, Airbnb, Zoopla, and Just Eat have become multi $billion businesses through enabling SMBs to leverage the power of the online channel to drive their businesses. eviivo is on a mission to revolutionise the independent accommodation sector.
eviivo, backed by major Private Equity Fund Investcorp, is marketing a suite of easy-to-use online services to small independent B&Bs, Guesthouses and Hotels in the UK, Europe and more recently in the US. Born out of a joint project with the UK Government over ten years ago, where eviivo ran the National Tourism Database, the company has reinvented itself since its acquisition by Investcorp in 2011 as a vibrant young company, opening offices in France, Tunis, Italy, Germany, Spain and USA. In 2012 it launched a cloud version of its flagship product – eviivo suite – and it now has over 12,000 customers around the world, employs 160 people and brings over 70,000 rooms to the online marketplace.
The company has regularly made the Times top 100 Tech Track index and its flagship product eviivo suite has won many prestigious awards since 2016, including the sought after Travolution award for best technology.
Role
Your role will consist in leading the Customer Service Department in Tunis. The team in Tunis is made up of two Customer Service Leaders who each manage a team of agents dedicated to the UK and French customers. You will closely work with them and with the Customer Service Director in London to develop a first class Customer Software Support Team in Tunis for the UK and French Markets. This is a critical position focused on customer retention and success.
The role of the team is to provide customer support to the accommodation businesses using our software, identifying and resolving software issues and bugs quickly and efficiently, via a range of contact methods, including live chat, portal and phone. The teams' role is also to drive customer success through building high quality and engaging self-help tools.
This is a fast-paced environment and the ability to multitask and to work well under pressure is essential.
Responsibilities
Deliver transformational leadership that creates a highly motivated and engaged team
Inspire the team through mentoring & coaching, aligning their efforts to the mission and vision of the company
Deliver ongoing training and coaching to ensure the team can take ownership of delivering the customer experience to prevent churn and increase satisfaction
Take ownership of customer issues and escalations where required and follow problems through to resolution
Communicate clearly and effectively with customers, employees and management to quickly resolve issues and ensure customer satisfaction
Coordinate with Country Managers-Sales department to increase customer satisfaction
Collaborate with other departments to achieve company's objectives
Liaise with the General Director in Tunisia and the Customer Service Director in London on resource management, reporting, issue trends and improvement recommendations.
Create an environment of continuous process improvement and building of tools to increase efficiency, knowledge and team satisfaction
Lead the team to meet and exceed customer service KPIs consistently and drive positive customer reviews
About you
Proven experience of managing teams in a highly successful international technical customer support environment
Tech-savvy, with a proven interest in software and technologies. You stay up to date on market trends and you're eager to learn new skills on-the-fly and share knowledge
A self- starter with the drive and ability to learn independently
Proven ability to develop strategies, translate them into initiatives and track successful delivery
Excellent understanding of Customer Service systems and tools
Excellent leadership and interpersonal skills
Proven outstanding written and verbal communication skills in English and French is mandatory
Attention to detail and drive issues through to resolution
Fluent in English and French, both verbal and written
The company offers
Permanent contract, full time
Role based in Tunis, Les Jardins du Lac 2
Combine success and fun within a great company culture together with smart, driven and social people.
Constant personal learning and development for those who put in the effort!