Entreprise: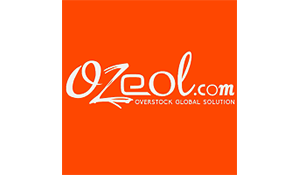 OZEOL.
Secteur:
commerce / vente / distribution
Taille:
Entre 200 et 500 employés
Avec de nombreuses années d'expérience dans le commerce international couvrant plus de 30 pays dans le monde entier, OZEOL est leader dans le sourcing et la facilitation des transactions entre fournisseurs et acheteurs à travers le monde pour la liquidation des stocks excédentaires de produits finis.

Rejoignez un environnement international privilégiant l'esprit d'équipe pour l'atteinte d'objectifs d'amélioration et de développement de l'entreprise et de ses collaborateurs.


Description de l'annonce:
With many years of experience in international trade covering more than 30 countries worldwide, OZEOL is the leader in sourcing and facilitating transactions between suppliers and buyers around the world for the liquidation of stocks and finished products. Categories include men's and women's clothing, housewares, hardware, sporting goods, tables, toys, and many other items.
Pilot the training process :
Ensure the proper implementation of the training process
Put into action a system for evaluation and for measuring the efficiency of actions taken during the training
Elaborate on and implement the plan for training:
Create the training plans (Identify the needs of different departments, centralization, analysis, projection...)
Monitor and validate the training plan
Organize and manage the training:
Implement the solutions concerning the training organizational matters (new process, functional organization…)
Train and manage the team:
· Evaluate individual and organizational development needs

· Implement various learning methods companywide (e.g. coaching, job-shadowing, online training)
· Design and deliver e-learning courses, workshops and other trainings
· Assess the success of development plans and help employees make the most of learning opportunities
· Help managers develop their team members through career pathing
· Hire and oversee training and L&D Specialists
· Proven experience as an L&D Manager, Training Manager or similar
· Current knowledge of effective learning and development methods
· Familiarity with e-learning platforms and practices
· Experience in project management and budgeting
· Proficient in MS Office and Learning Management Systems (LMS)
· Excellent communication and negotiation skills; sharp business acumen
· Ability to build rapport with employees and vendors
· BSc/BA in Business, Psychology or a related field
· Professional certification (e.g. CPLP) is a plus