Entreprise: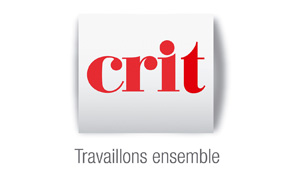 CRIT
Secteur:
recrutement / ressources humaines
Taille:
Entre 20 et 100 employés
Acteur global en ressources humaines: recrutement, intérim, formation et conseil RH.
Description de l'annonce:
crit recruits on behalf of its client a CIS Officer (External Consultant ) :
Reporting Line: The CIS Officer reports to the Head of Mission Support, or his/her designated alternate, and works under the functional supervision of the CIS Officer
Main Tasks and Responsibilities
To provide basic generic training and support to users on all aspects of IT applications and software systems deployed in the Mission, including operating systems, office software, security tools and custom developed software.
Configuration and maintenance of Mission Equipment assigned to Mission Members such as Personal Computers, Smartphones, encrypted USB sticks, USB tokens, docking stations, screens, external keyboards and mice, etc.
Basic help desk resolution and service desk delivery (L1) when not classified systems are involved
Technical support to the IT infrastructure (L2) when not classified systems are involved and when non-sensitive information could be disclosed
Maintenance of the internet connections and related equipment
Telephone systems maintenance and configuration, including GSM terminals and lines, VoIP equipment including virtual landlines, and analogical landlines including related equipment
Identify possible improvements in procedures and processes related to IT equipment and make recommendations
Conduct analysis of value for money for IT equipment, compare standards, prices and services to get the best offers and good conditions
Assist in the purchase of equipment. Contact suppliers, research offers/quotations for procurement
Assist in preparation of calls for tender and follow-up procedure when required
Assist in the management of service contracts for maintenance of equipment
Assist in the management of inventories, both on paper and electronically
Being responsible in organising and setting up the conference room with IT equipment and furniture whenever it is needed (reception, PCs, projector, cable installation, etc.)
Calling on the IT/phone supplier to report back any damaging devices with follow-up
Requesting itemized bills and historical data from telephone providers
Providing support to manage the translation equipment during the Mission events
Ensuring confidentiality and impartiality
Performing any other related duties as instructed by the line manager or designated alternate.
Essential Qualifications and Experience
Successful completion of university studies of at least 3 years attested by a diploma at Bachelor's level in Information Technology, Computer Engineering, Computers Science or other relevant fields
After having fulfilled the educational requirements, a minimum of 4 years of relevant professional experience.
Essential Knowledge, Skills and Abilities
Proficiency configuring and troubleshooting Microsoft Windows 10 Pro.
Proficient in oral and written English.
Desirable Knowledge, Skills and Abilities
Experiencein Microsoft environment.
Relevant certifications are an asset.
Ability to work with minimum supervision, complete assigned tasks within strict deadlines and consistently maintain quality and accuracy in performance of duties.
Punctuality; commitment to quality, ability to perform under stress; attention to detail; solid work ethics; willingness to work flexible working hours; responsibility and confidentiality.
Ability to maintain a clean, safe and hazard free working environment and the highest standards of personal appearance at all times.