Entreprise: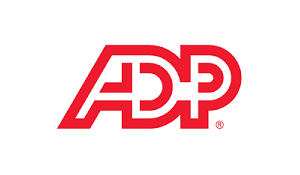 ADP ES TUNISIE
Secteur:
recrutement / ressources humaines
Taille:
Entre 200 et 500 employés
ADP, spécialiste des services pour la gestion de la paie et des ressources humaines Automatic Data Processing, Inc. (NASDAQ: ADP), compte plus de 570,000 clients dans le monde.
ADP capitalise aujourd'hui près de 60 ans d'expertise au service des entreprises à travers le monde en leur offrant des solutions adaptées à leurs stratégies RH.
Description de l'annonce:
Job Posting:
As a member of ADP's EMEA Implementation team, Project Managers are responsible for planning, monitoring and managing the delivery of projects to meet agreed deliverables, scheduled timeframe and allocated budgets. Project Managers must follow ADP defined project methodology and manage client expectations throughout the lifecycle of the project.
Qualifications / Requirements:
Ongoing responsibility, contribution to, and compliance with the ADP Project Management Methodology in liaison with Line Manager and Methodology Manager.
* Ensures the successful implementation of projects leading a team of implementation associates providing leadership and serving as primary, project level liaison for clients.
* Proven experience in leading Time Management implementation projects across multiple sites (Kronos experience is highly preferable)
* Identify the most effective allocation of resources and tools required for project in compliance with project requirement.
* Manages the day-to-day operations of the project to ensure successful delivery of project scope, timelines and budget.
* Creates and executes project work plans and revises as appropriate to meet changing needs and requirements
* Issue, Risk & Change Management
* Extremely strong communication skills focussed on scope management, client expectation management and issue/risk mitigation
* Effectively communicates relevant project status updates to stakeholders
* Facilitates communication with client stakeholders to identify needs and evaluate alternative business solutions with a focus on enhanced client relationships and satisfaction.
* Ensuring project documentation is stored in accordance with ADP Quality Audit requirements utilizing Collaboration tools and ensuring project team is adhering to these requirements.
* Tracks team hours and approves accordingly through use of PlanView (time tracking) project tool to ensure utilization is appropriate to project needs.
Education & Experience:
More than 6 years project management related experience, ideally within HR / Time Management
Demonstrable ability to bring projects to successful conclusion
Effective Client facing communications skills with confirmed/senior representatives
Assertiveness, resolution and negotiation skills
Able to actively facilitate in user-groups and business meetings and in operations and executive interactions
Flexible and adaptable to work approach and times, team worker and contributor
Service oriented and flexible attitude, well organized, self-motivated, self-managed
Well-organized and methodical
International culture and ability to work in a multinational environment
Business fluent in English