Entreprise: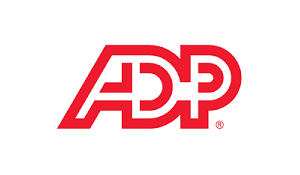 ADP ES TUNISIE
Secteur:
recrutement / ressources humaines
Taille:
Entre 200 et 500 employés
ADP, spécialiste des services pour la gestion de la paie et des ressources humaines Automatic Data Processing, Inc. (NASDAQ: ADP), compte plus de 570,000 clients dans le monde.
ADP capitalise aujourd'hui près de 60 ans d'expertise au service des entreprises à travers le monde en leur offrant des solutions adaptées à leurs stratégies RH.
Description de l'annonce:
Overview:
ADP Esi are looking to hire an experienced Implementation Manager responsible for one of the fastest growing business units within ADP. The regional team manager will lead the efforts to recruit, develop and make operational the regional Enterprise Time team and will be part of the implementation leadership function. The team will be implementing ADP Enterprise Time solution and partnering with ADP's multinational payroll solutions
Responsibilities:
Manage relationships with Product, Client Services, Centre of Excellence, and other Internal Teams :
Create an environment where all direct reports are working proactively within the teams and with others outside to resolve gaps, issues and escalations, and prepare/train for any product changes according to the defined ADP methodology.
Maintain adequate knowledge within the implementation associates of cross departmental requirements and procedures such as the handover from implementation to client service.
Single point of contact for direct reports for issues that are not project related and ensuring alignment between members of his/her team and cross departmental groups.
Identify and assess any issues and problems faced in these relationships and escalate these to the relevant individuals.
Work with the Implementation Resource Manager to resolve staffing requests and issues on projects and other teams.
Ensure Management of consulting team :
Be responsible for well balanced and timely recruitment and building of implementation consulting team anticipating availability in the market and changes in profiles
Work with the resource manager to assign resources to projects in accordance with requirements of those projects for certain skills and capabilities, as well as in accordance with the development requirements of the team.
Ensure proper resource planning, team coordination in accordance with the strategies determined by senior management and anticipating the deployment schedule.
Manage problems and issues to ensure effective use of resources and to overcome any blockages.
Monitor progress of the team against the tasks and activities that have been set for them. Maintain a team "dashboard" in order to communicate the metrics/performance of the team.
Set priorities for team members, to maximize the available resources in achieving the objectives.
Responsible for setting objectives and conducting regular appraisals of associates. Coaching and advise on promotions in an ongoing and proactive way, and should not be limited to the formal appraisal and development process.
Proactively solicit feedback on team members from colleagues/managers
Information, communication, act as main contact point for Senior Management
Integration, training and development of consultants with a view to career development and retaining associates
To introduce and maintain the ADP culture and values (integrity, open and informative, respectful to colleagues and aiming at results) to the team.
Share with the team the mission, vision and values that have been set by senior management.
Working closely with the Resource Manager and Finance purchase additional required consulting capacity of the required quality and at lowest possible cost and maintaining a vendor network to ensure flexible staffing of projects.
Ensure relationships with the GlobalView Payroll, Streamline and Celergo teams:
Participate in implementation Consulting Team Manager and Project Management community on the organizational development and planning of international collaboration.
Support through collaboration with international colleague Consulting Team Managers the cross-border/cross-team assignments of your team associates.
Support through collaboration with the GlobalView offshore support and development centers and in organizing consulting activities in locally executed and offshore executed activities.
Act in the role of ADP executive on selected programs
III. Qualifications:
Aptitudes:
Ability to prioritise tasks and time management skills
Teamwork, work collaboratively with others to achieve group goals, working together to accomplish results.
Motivation: motivate others to build the team, collaborate with colleagues and clients in order to achieve the agreed deliverables.
Methodologies - demonstrate knowledge and application of key methodologies employed by Delivery teams and Project implementation methodology
Client service focused and committed to providing World Class Service
Negotiation skills
Good relationship management, professional manner and presentation
Excellent written and verbal communication skills. Effective communication with an open, honest and direct communication approach.
Ability to adopt a methodical and rational approach in analyzing, developing and carrying out actions
Solution driven and ability to define guidelines for actions within one's scope of autonomy
People Management capabilities. Empathy. Be willing to compromise and adapt quickly when facing obstacles. Be friendly and approachable, supporting colleagues by praise and encouragement (positive reinforcement).
Ability to work under pressure. Finds opportunities in difficult or pressurized situations, and strives to influence such situations towards favorable outcomes.
Results focused -- work persistently to overcome obstacles to goal achievement
Motivated and tenacious, enthusiastic. Provide fresh and creative responses to issues and problems that arise.
Experience / skills :
Fluency in English (oral and written)
Good interpersonal and communication skills
Appropriate tertiary level education or equivalent industry experience
Appropriate Management skills and experience, including project management, managing in a virtual environment and ability to pro actively plan and execute tasks and responsibilities.
Domain knowledge or experience: understanding of the process he/she is managing, how team members are working, what tasks and activities they perform.
Ability to proactively improve his/her own skills.
Experienced in working in an international environment