Entreprise: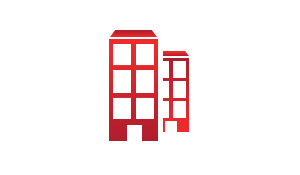 ICOVER
Secteur:
informatique / télécoms
Taille:
Entre 20 et 100 employés
Description de l'annonce:
iCOVER specializes in Wholesale Background Screening Solutions for the global market. We are an international company with operational headquarters in Paris, backed by a network of offices worldwide, which offer strategic global reach for all your business needs.
The primary role of a Operational Manager is to oversee the operations of iCOVER's affiliate in Tunisia, on operational/delivery purpose. The position includes development of the current business and ensuring profitability.
The person will be responsible for managing overall operations, ensuring stability in employee relations, and overall site responsibility, including on administrative/financial aspects.
MAIN RESPONSIBILITIES :
DELIVERY
Oversee daily operations of the business unit or organization.
Ensure the creation and implementation of a strategy designed to grow the business.
Coordinate the development of key performance goalsfor functions and direct reports.
Provide direct management of key functional managers and executives in the business unit.
Ensure the development of tactical programs to pursue targeted goals and objectives.
Ensure overall delivery and quality of the unit's offerings to customers.
The operations manager is responsible for ensuring and improving the performance, productivity, efficiency and profitability of the department through the provision of effective methods and strategies
Responsible for planning, directing and coordinating the operations of the services department.
Improve processes and policies in support of organizational goals;
Formulate and implement departmental and organizational policies and procedures to maximize output;
Monitor adherence to rules, regulations and procedures.
Monitor and assist the Delivery team to evaluate performance.
Monitor performance and implement improvements;
Ensure that quality is in line with quality KPI's;
Provide support where necessary
OVERALL SITE RESPONSABILITIES
Coordinates and develops all departments and ensures operational and strategic goals are achieved.
Present business performance on new business leads and regulatory compliance.
Represents the company externally with government, statutory/regulatory bodies and business partners/allies.
Building a company's brand in India, in collaboration with the HR Department. Coordinating advertising and promotional plans, product positioning and global brand marketing development
Engage in key or targeted customer activities.
Participate to the evaluation / discussion upon key investments in equipment, infrastructure and talent.
Communicate strategy and results to the unit's employees.
Report key results to corporate officers.
Responsible for keeping the office running smoothly and overseeing administrative support. The role includes organizing and coordinating office administration and procedures, in order to ensure organizational effectiveness, efficiency and safety.
Maintain trusting relationships with office suppliers; demonstrate a friendly and kind attitude towards colleagues and external visitors.
Responsible for developing and implementing office policies by setting up procedures and standards to guide the operation of the office;
Manage relationships with vendors, service providers, facility management and landlord, ensuring that all items are invoiced and paid on time;
Conduct the correspondence flow (documents, emails, calls) with business partners, company guests and government institutions;
Ensure office efficiency is maintained by carrying out planning and execution or equipment procurement, layouts and office systems;
Manage contract and price negotiations with office vendors, service providers and office lease;
Provide general support to visitors;
Communicate with External Accountancy (invoices, payments, etc.) except HR/Employee elements.
Actively participate of company events;
Help maintain a neat and orderly office environment;
Order, receive and track marketing materials.
Perform other tasks related to the operation of the company; especially in case of re-organization, growth, specific .
PROJECT MANAGEMENT ND CODINATION:
Maintains written policies, standard operating procedures and process flows in accordance with company policy and customer requests
Collects, evaluates and analyzes data in a variety of approaches
Develops processes to improve operational performance in accordance with local government legal requirements
Explore data to identify opportunities improving business results
Perform strategic data analysis and research to meet business needs
Maintain concise records and documentation
Explore and validate the basis of the processes, on the different aspects (Legal, HR, economic, prudential, IT ...)
OTHER RESPONSIBILITIES:
Updates job knowledge by reading professional publications; maintaining personal networks; participating in professional organizations;
Accomplishes organization mission by completing related results as needed;
Any other activities assigned by the Company management in compliance with the applicable legal requirements. The employee agrees to follow all Internal regulations of the Company, the Health and Safety rules and all other established Rules;
The employee must show a loyal attitude, which includes not abusing the good name of the Company;
During the process of work, the employee takes responsibility for: keeping all personal and labor information according to the agreement of confidentiality (not sharing any kind of confidential information for any reason)
REQUIREMENTS FOR TAKING THE POSITION:
Minimum of 7 years of management experience; or any equivalent combination of education and experience that provides the required knowledge, skills and abilities;
Regional expertise and strategic planning
High level of interpersonal skills to handle sensitive and confidential situations and documentation;
Attention to detail in managing budgets, establishing priorities, and meeting deadlines;
Excellent spelling, grammar and written communication skills;
Excellent level of English (written and spoken);
Ability to maintain a high level of confidentiality;
Excellent time-management skills;
Problem-solving and quality-oriented attitude.
ORGANIZATIONAL RELATIONS AND COOPERATION:
Communicating with HR Officer/Manager (relay in case of absence) and all agents
Communicating with other company departments as the working process requires;
Supporting other teams within iCOVER if needed;
In case of difficulty in certain working situations, advises his Line Manager
Making suggestions, implementing new ideas, help solving problematic cases
Taking part into discussion meetings with Global Delivery team
Communicating directly with the other Operations Managers
Maintaining an environment of trust, open communication, creative thinking and cohesive team efforts
During the process of work Operational Manager will be interacting with all Team members, especially HR, Finance, IT.