Entreprise: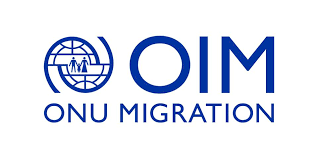 Description de l'annonce:
Under the overall guidance of the Chief of Mission, and the direct supervision of the Senior Human Resources Assistant, the incumbent will provide general administrative support to the Admin/Human Resources team. S/he will do so in close consultation with relevant partners and colleagues of the IOM Tunis office.
Essential Functions Include:
The selected candidate particularly will:
1. Assist in coordination of the recruitment cycle including: • Advertise vacancies • Contact short-listed applicants for interviews • Coordinate room availability and distribute interview schedule • Ensure all interview related material is available • Administer practical skills test when required • Coordinate publishing of new positions, collect and sort the incoming CVs and log them into appropriate spreadsheet, • Assist in the completion of pre-employment formalities including reference checks and follow-up on medical clearances • Prepare new hire packages and participate in the introduction of new recruits
2. Assist in the coordination and monitoring of staff attendance: • Monitor Presence/Absence; leave requests, sick leave/certificates • Calculate overtime for staff, according to established procedures • Perform timekeeping calculations and prepare leave balance exercises on a periodic basis • Ensure receipt of signed Staff Attendance Records
3. Responsible for distribution of monthly timesheets to all staff and following up on submission of the signed copies from the staff;
4. Assist in the update and preparation of different monitoring tables, Word letters, Excel documents as instructed;
5. Update and keep track of progress of submission of all mandatory Training Certificates (Gender, Ethics and conduct, PSEA, etc);
6. Assist in the administrative tasks, including management of phone calls and registering messages;
7. Keep the confidentiality matters as defined by the mission's requirements and IOM sources;
8. Perform any other related tasks that may be assigned
Learning Objectives:
• Introduction of IOM's work; • Human Resource hands-on experience in performance and talent management, staff planning, employee relations, organizational development and legal compliance • Increase knowledge and understanding of issues related to quality assurance in recruitment process and the impact; • Opportunities to apply classroom knowledge in a professional environment along with an insight of the everyday office environment • Build and develop professional relationships with IOM colleagues in other units • Work as a team member in a multicultural setting • Develop intranet content knowledge • Letter of recommendation upon satisfactory completion of the internship Required
Qualifications and Experience:
a) Recently graduated from an accredited academic institution, preferably in Human Resources, Labor Management, or Law; OR students approaching the end of their Master and preparing a thesis.
b) Demonstrated interest in working in international organization;
c) Excellent computer skills, especially in MS Office, Excellent organizational skills with flexible approach to a wide range of duties;
d) Discreet, details-oriented, patient and willingness to learn new things,
e) Strong communications and interpersonal skills.
f) Ability to work effectively and harmoniously in a team of colleagues of varied cultural and professional backgrounds
Languages: Full fluency in written and spoken French and English.