Entreprise: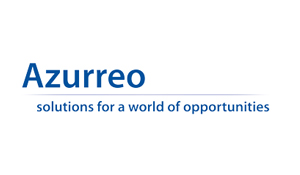 AZURREO
Secteur:
informatique / télécoms
Taille:
Entre 20 et 100 employés
Description de l'annonce:
Azurreo is a service provider specialized in the Telecommunications industry.
Our experts leverage more than 15 years of experience and methodologies, and best practices to help our customers successfully tackle their challenges.
We work across disciplines at any point in the project lifecycle, from strategy to design to implementation to operations and maintenance.
As part of our development, we are currently seeking: Business Analyst Engineer
Main Responsibilities
Responsibilities include, but not limited to:
· Participate in assisting clients.
· Working with Azurreo clients' interconnect operations, and configuring interconnect solutions to meet their routing, CDR processing, rating, vendor purchasing, customer pricing, billing, and reporting requirements.
· Participate in defining telecom interconnect business requirements through discussions with clients and analyzing clients' operations.
· Prepare/review system interface specifications from defined requirements.
· Assist client with proper collection and population of reference data, including analyzing, loading, and validation of client reference data.
· Design integration and user acceptance test plans, perform internal testing, assist client in their execution, report and resolve defects, and manage to a successful completion.
· Analyze system output/operations in relation to client requirements, identify inconsistencies, and propose and implement corrective/optimal solutions.
· Produce detailed feature request documents for functional enhancements and further development of core product or customizations.
· Develop roll out plans to integrate solutions for specific client implementations.
· Perform data analysis, manipulation and loading in MS SQL database.
Education
Graduate degree in Electrical Engineering, Telecommunication Engineering, or Information Technology.
Technical skills
The requirements listed below are representative of the knowledge, skill, and/or ability required:
· More than 5 years of working experience in a Telecommunication company,
· Knowledge & experience of data communications concepts of network architecture, TCP/IP Protocol suite, SNMP, NTP, and troubleshooting,
· Knowledge & experience with the following LAN technologies: Ethernet (10/100/1000/10G), VLANs, Spanning-Tree, and switching knowledge,
· Knowledge & experience with VPN, IPSec, Routing Protocols/technologies,
· Knowledge & experience with network management, OSS systems, Cellular & Cable technologies, Voice/Video/Data integration,
· Knowledge & experience with hardware platforms and Operating Systems: Linux/Unix, Windows XP, Server Blade platform,
· Strong Knowledge/experience 3G & 4G T echnologies: Diameter (RFC 3588) protocol/applications/interfaces, LTE/EPC/IMS architectures (PCRF, PCEF, MME, BBERF, CSCF, DRA, OCS, OFCS), operators interconnection,
· Working knowledge of SS7 Signaling, SIGTRAN, GSM and UMTS protocols,
· Knowledge & experience with SCTP, TLS, IPv4, IPv6,
· Knowledge & Experience of subscriber database technologies: HLR, HSS, SPR, EIR, ENUM, AAA, SDS, MySQL, DB query/scripting.
Position Requirements
· Fluent English (Clearly communicate verbally or in writing),
· Rigorous and organized, with excellent capabilities of communication,
· Excellent analytical and communication skills,
Goal-focused and responsible for 'getting the job done'.
·
Contract
· Duration: Permanent,
· Status: Freelance (NB:Tax excluded, the new hire needs to pay his/her own taxes)
· Schedule: Full-Time,
· Valid work permit required.
This opportunity will allow you to work in an international environment and develop your skills. An integration and advanced training course are planned as part of the start-up. Choose Azurreo to develop your skills and have a unique professional experience.