Entreprise: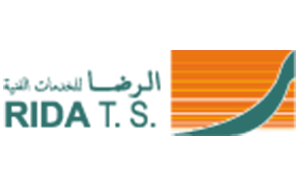 Description de l'annonce:
Business Development Assistant
Responsibilites
As Business Development Assistant, your focus will be to participate in the company success at deals and deployment.
This objective can be achieved through a variety of roles, including, but not limited to:
· Business intelligence gathering:
o Conduct daily and weekly monitoring of business opportunities according to a define methodology, taking responsibility for data integrity and continuously improving efficiency and comprehensiveness
o Conduct research on topics of interest that advance our company's business and mission, including clients, thematic work, competitor and partner analyses, and geographic areas.
· BD databases and reporting:
o Monitor potential opportunities, update go/no-go reporting and ongoing project status
o Support routine and ad-hoc BD reporting and meetings
· For specific BD opportunities:
o Act as coordinator on specific opportunities, supporting the designated BD manager and technical lead during pre- and post-proposal phases to:
§ Compile and/or conduct assessment data or desk research, collect preliminary documentation, support recruitment, and other pre-proposal preparatory activities
§ Prepare calendars and help monitor progress in meeting deadlines
§ Support analysis of solicitation requirements and creation of compliance matrices to ensure proposals meet all requirements and scope defined by clients
§ Serve as point of contact for subcontractors and teammates, including preparing and compiling data calls and other materials
· Understand and adhere to company's Ethics and Compliance standards
· Other duties as assigned
Required Skills & Experience:
· Licence or Bachelor's degree or at least 2 years of related experience in marketing/sales/proposals, or some combination of relevant education and experience
· Fluent in English
· Excellent verbal and written communications skills
· Proficiency in Microsoft Word and Excel
· Knowledge of other editing and publication software
Preferred Skills and Experience:
· 2+ years of experience working in business development, specifically as a proposal assistant or coordinator
· Exposure to relevant technical sector(s) in the field of international development
· Demonstrated experience working with diverse and multicultural teams
Interested candidates can their including application letter and CV (in English only).