Entreprise: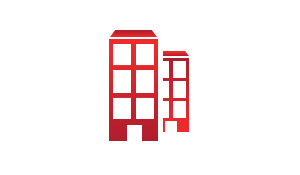 Entreprise Anonyme
Secteur: informatique / télécoms
Taille: Entre 20 et 100 employés

Description de l'annonce:
About Faurecia
New trends and expectations are reshaping the automotive industry. Inspired by the exciting new challenges associated with this revolution, Faurecia anticipates the future of mobility developing cutting-edge solutions for smart life on board and sustainable mobility. If you're willing to contribute and create value for tomorrow's cleaner and smarter mobility, Faurecia is the place to be
Main objectives of the job:
The .Net developer ensures the realization of projects in the .Net environment: working specifications, design, development, unit testing, deployment.
The .net developer ensures the follow-up and maintenance of applications: incidents analysis, support to users, development and deployment of corrective patches.
Applications and projects are deployed on a worldwide perimeter for the Faurecia Group as a whole and for all geographical sites (specific work applications, search engine, Intranet, collaborative platform).
Main missions with regards to this position:
Ø Develop and ensure the maintenance of applications in order to meet users needs
Ø Ensure unit tests on his/her own developments
Ø Engage tests with users and manage test feed-backs (receipt)
Ø Ensure the deployment of his/her developments on various environments in respect of applicable rules and in full collaboration with other IT teams (Operations, Network, Helpdesk, …)
Ø Be liable for the quality of his/her development under the respect of applicable standards
Ø Write and update the documentation of his/her developments
Ø Take part into projects/applications evolutions in relation with involved IT Departments (other Competences Centers, …)
Candidate's Profile
The ideal candidate will need to show the following skills:
.Net Certified engineer
Good knowledge in C# .Net
Web API
MVC
TDD (Test Driven Development)
Entity Framework
Visual Studio 2012 or 2013
TFS (Team Foundation Server)
MSSQL Server 2005 and 2008
Fluency in English & French
Capacity to work in a team environment in an international context (distributed teams)
The following skills can be a plus in the selection process: