Entreprise: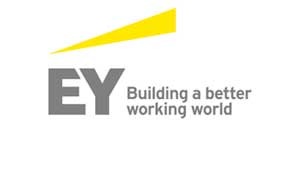 ERNST & YOUNG
Secteur:
comptabilité / gestion / audit
Taille:
Entre 100 et 200 employés
Description de l'annonce:
EY Tunisie recrute des Consultants expérimentés en transformation IT (BI et SI)
Dans le cadre de notre développement, le département Advisory et principalement la practice Strategy & Operation recherche ses nouveaux talents : des Consultants expérimentés en Transformation IT (Business Intelligence et SI) (H/F).
N'hésitez-pas à vous lancer avec nous dans cette nouvelle aventure !
Très à l'écoute de nos équipes, nous veillons à conserver un management de proximité et favorisons l'esprit d'équipe avec une grande diversité de projets.
Details :
• Must have a strong background in architecting and developing technical solutions for data warehouse and business intelligence.
• Have to extensively engaged with customers to collect requirements and must have highly advanced oversight and responsibility for modelling, configuration and development and implementation of Data Warehouse solution for a large group or organization
• Must be able to quickly understand existing architecture and application requirements.
• Should be able to provide solutions to application reporting requirements, as well as, Data Warehouse needs.
• Must have experience developing processes and procedures in support of a large enterprise BI/DW environment.
• Must be able to follow software development processes, prepare detailed documentation, and generate work estimates in SDLC environment.
• Must be quality conscious and be dedicated to delivering quality products on time and on budget.
• More than 5 years' experience with data warehouse architecture standards, process and methodology , with good knowledge of data integration, data quality, multidimensional design and ETL tools
• Must be able to work with Business customers, Project Managers, Business Analysts and Subject Matter Experts in a professional and collaborative manner to design strategies and implementation approaches.
• Must prepare all required artifacts accurately and in a timely fashion
• Must be able to work independently in a team environment with local and remote teams
• Must possess knowledge of project management methodologies both traditional and Agile/Scrum
Skills & Experience Required:
• Flexible and proactive/self-motivated working style with strong personal ownership of problem resolution.
• Excellent communicator (written and verbal formal and informal).
• Ability to multi-task under pressure and work independently with minimal supervision.
• Strong verbal and written communication skills.
• Must be a team player and enjoy working in a cooperative and collaborative team environment.
• Adaptable to new technologies and standards.
• Participate in all aspects of Big Data solution delivery life cycle including analysis, design, development, testing, production deployment, and support.
• Minimum 5 years hand-on experience in one or more of the above areas.