Entreprise: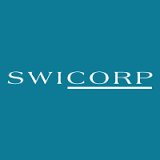 SWICORP
Secteur:
banque / finance / assurances
Taille:
Entre 100 et 200 employés
Swicorp is a leading Financial Advisory, Private Equity and Principal Investment firm with a specific regional focus on the MENA region.

Société de conseil financier et de capital investissement fondée en 1987. Acteur significatif de la région MENA avec plus de 100 professionnels au sein de nos équipes.

Description de l'annonce:
Swicorp is a leading Private Equity and Asset Management firm with a specific regional focus on the Middle East and Africa (MEA) region. With its headquarters in Riyadh, Swicorp has offices in Jeddah, Dubai, Tunis, Johannesburg and Geneva. Founded in 1987 and licensed by the Capital Market Authority of the Kingdom of Saudi Arabia, and the Dubai Financial Service Authority of the United Arab Emirates, Swicorp has an extensive track record of pioneering M&A and Advisory transactions across the MENA region over the last 28 years. Swicorp has also developed into one of the leading players in the Private Equity sector in the MENA region, raising over USD 1 billion in private equity funds from investors since 2004.
We are seeking to hire a highly motivated Administrative Assistant for our office in Tunis. The Administrative Assistant will be responsible for providing administrative support to senior members of the team in addition to various office management responsibilities. Ideally, the candidate will have experience in handling a wide range of administrative and executive support related tasks with little or no supervision and with a high level of professionalism and confidentiality.
Key Responsibilities:
- Provide all necessary administrative support to members of the team.
- Organize and coordinate office operations to ensure smooth and efficient running of the office.
- Coordinate travel arrangements including flights, hotel bookings, car rentals & airport pickups etc…
- Prepare business travel requests and expense reports in compliance with company policies.
- Organize meetings & events (preparing venues, arranging video-conferencing, preparing documents & coordinate coffee and lunch breaks…).
- Assist with preparation of presentations, outgoing communications and other documents as requested.
- Maintain client & network contact database for the Managing Directors and the team.
- Build and maintain relationships with external vendors, suppliers and service providers.
- Perform additional duties as assigned by superiors and act as back up to other administrative positions when necessary.
Candidate Profile & Requirements :
- 2+ years of administrative experience.
- University degree at Bachelor level.
- Excellent organizational, multi tasking and time management skills. Ability to prioritize and manage multiple tasks/projects simultaneously while maintaining deadlines.
- Excellent communication (both written and oral) and interpersonal skills.
- Required fluency in English, French and Arabic, Spanish is preferred.
- Strong knowledge & proficiency in MS Office tools including Word, Excel, PowerPoint and Outlook.
- Ability to work independently with minimum supervision and guidance.
- Ability to work with people across all levels of the organization and within a multi-cultural environment.
Location: Tunis
Start Date: Immediate
Application: Interested candidates should send their CV & cover letter with the title "ADMINISTRATIVE ASSISTANT - ENARA - TUNIS" in the subject line.