Entreprise: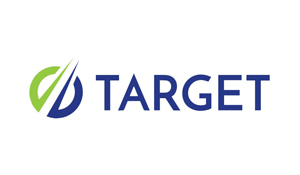 TARGET
Secteur:
autres
Taille:
Entre 20 et 100 employés
As an E&P services provider, the TARGET Group works to address our customers' challenges in the energy industry. Our services and solutions are organised into three broad areas.
TECHNICAL CONSULTING
TARGET has extensive capabilities to assist E&P companies across their data processing, interpretation and implementation value chain. This begins with the early phases of frontier exploration and continues through thr full life cycle of a field. Our expertise encompasses basin assessment, production optimisation, improved oil recovery, enhanced oil recovery and brown-field development planning. Our experience ranges from conventional to unconventional reservoirs and clastic to carbonate rocks.
INFORMATION MANAGEMENT
As quality data and information are becoming increasingly critical to the success of E&P companies, the emphasis on establishing sound and stable information management practices is critical. Target has established some unique workflows cover and built a strong resource base for implementation. Information management workflows cover geophysical data, borehole data reservoir engineering data, and production data.
SOFTWARE SOLUTIONS
Through the Meera Technoligies division, TARGET has utilised its extensively accumulated know-how and knowledge to build the next generation interpretation software platform, OMNI. Through its state-of-the art interface, ease of use and powerful data models, Meera Technologies is able to offer information management, interpretation and collaboration tools across the E&P Life cycle.
Description de l'annonce:
Target is a fast growing technology and services company. Headquartered in Muscat, Oman with a technology office in UK, Pakistan, China and Tunisia urgently looking for talented candidates to join its growing team. This group will be part of the "Next Generation Platform" technology team, who are delivering game-changing work to international customer base.
We are looking for an experienced Marketing strategist. You'll be responsible for setting specific objectives to develop a cohesive and profitable marketing strategy for our company.
Our Marketing strategist position involves a variety of tasks, including performing market research and designing digital marketing strategies. If you're a creative, goal-oriented professional, we would like you to be part of our team and share innovative ideas to achieve our targets.
Ultimately, you should be able to increase our market share and ensure brand consistency.
Responsibilities
· Set specific marketing goals
· Design and implement marketing strategies aligned with business targets
· Analyze sales and marketing metrics
· Forecast market trends
· Research market to identify new opportunities
· Generate innovative ideas to promote our company and our products
· Address advertising needs
· Ensure company consistency through all marketing channels
· Use customer feedback to ensure client satisfaction
Requirements
· Proven work experience as a Marketing strategist or Marketing manager
· Demonstrable experience with marketing campaigns and web technologies (e.g. online tools and social media)
· Understanding of digital marketing
· Excellent communication skills (verbal and written)
· Strong analytical skills
· Team management skills
Master degree in Marketing or relevant field