Entreprise: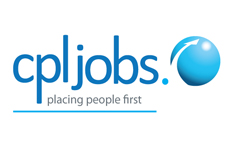 CPL JOBS
Secteur:
recrutement / ressources humaines
Taille:
Entre 20 et 100 employés
Description de l'annonce:
Cpl Jobs recrute pour l'un de ses clients une société dans le secteur télécommunication un BRAND AND MARKETING MANAGER:
Responsibilities
1、 Develop branding and terminal strategy and plans according to the needs of sales.
2、Manage and arrange the works among PR, Digital, Media and Terminals in order to achieving the goals for branding. (Terminals including instore management and outdoor advertisement).
3、Develop the briefing documents and group PR, Digital, Media agencies to pitch.
4、Negotiate with different kinds of suppliers for the team in order to receive better services and control budgets.
4、 Supervise all the contents, materials and schedule of campaigns to make sure the results of promoting.
5、 Constantly develop the suppliers with high quality and reasonable price.
6、 Report to team regularly and propose suggestions to improve the work.
7、Being the brand spokesperson when having Media launch event.
Requirement
1、Bac + 5/Master degree in journalism, media or relevant field
2、Age around 40-45 with at least 10-15 years' experience in related field. 5 years' experience in management and 2 years' experience for the same position. International smartphone brands experience would be a plus.
3、Experience in acting as a brand spokesperson; comfortable and skilled in both broadcast and print media interviews
4、French C1 Level, excellent in Arab, with exceptional writing and editing skills in both.
5、Fluently speaking in English.
6、Good team spirit, and strong communication skills.