Entreprise: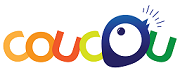 COUCOU TUNISIA
Secteur:
commerce / vente / distribution
Taille:
Moins de 20 employés
CouCou Tunisia is an e-commerce startup in Tunisia, Egypt and Morocco by Mantic Inc., a canadian holding company working in many sectors including High End Software Solutions Development, Oil & Gas, Logistics, and Education sectors.
Description de l'annonce:
CouCou Tunisia ​is a multinational e-commerce startup operating in Tunisia, Egypt and Morocco and ​seeking a hard-working and enthusiastic candidate to participate in our paid internship program for the following vacancy in Tunisia.
Job Title: Blogger / Content / Article Writer
Job Place: Lac 1
Job Type : Full-time / Freelancer
What will you do during Job?
1. Create keyword rich product descriptions including title, features, etc.
2. Write, proof and top edit copy for all brand/product customer-facing content
3. Produce compelling web content that meets specific business objectives for specific audiences and generates awareness, interest, and demand.
4. Collaborate closely and effectively with designers, other marketing teams, and internal stakeholders to drive authentic, consistent, and compelling messaging and customer-centric content across multiple channels.
5. Apply SEO best practices for keywords, meta titles, meta descriptions
6. Your content is relevant enough to create interest for website visitors
7. Complete research for creative concepts, brand messaging, misc. rojects for retail, visual, marketing teams.
8. Work with graphic designers and ecommerce team to ensure copy is correct in all materials.
Essential Skills & Knowledge
The candidate must have good skills and knowledge in the following areas:
● Studying French / Journalism / Creative Writing, or a related field
● Experience with fashion / modern writing skills and trends
● Interest in brand, e-commerce and marketing copywriting within the fashion industry
● Strong understanding of brand voice and ability to adapt writing style to match the brand's voice
● Knowledge of fabrics and garment construction is strongly preferred.
● Detail-oriented, highly motivated and able to work in a fast-paced environment.
● Proficient in Word. Basic skill in Excel and Adobe InDesign is preferred.
Salary & Benefits
+ Attractive Salary
+ Restaurant Tickets
+ Performance Allowance (based on evaluation)
How To Apply
Note : Interview will be conducted in English.
If you are interested and think you are a qualified candidate for this position, please email your resume