Entreprise: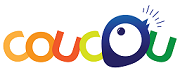 COUCOU TUNISIA
Secteur:
commerce / vente / distribution
Taille:
Moins de 20 employés
CouCou Tunisia is an e-commerce startup in Tunisia, Egypt and Morocco by Mantic Inc., a canadian holding company working in many sectors including High End Software Solutions Development, Oil & Gas, Logistics, and Education sectors.
Description de l'annonce:
CouCou Tunisia ​is a multinational e-commerce startup operating in Tunisia, Egypt and Morocco and ​seeking a hard-working and enthusiastic candidate to participate in our paid internship program for the following vacancy in Tunisia.
Our Internship Program
Our Internship program ​encourage ​the development of up-and-coming talent through an immersive, hands-on-approach. Interns are given the opportunity to work side by side with their assigned departments. Interns are also given the opportunity to lead a (real) external project from start to finish.
● Internship will be paid.
● Duration of internship is between 3-5 months.
● Company may hire the candidate after internship based on his/her following evaluation. learning speed, dedication, motivation, aptitude.
● Intern shall follow all office rules & regulations as other employee.
● Possibility to switch department in future based on motivation, learning and skills.
The intern will be given opportunity to assist and learn in any task for following Job Description.
Job Title: Customer Care & Social Media Coordinator
Job Place: Lac 1
Timings: 0800am - 0200pm
Gender: Male / Female
Job Responsibilities
1. Manage e-commerce customer service support through effective and timely use of email, LiveChat, Phone, walk-in customer support, and social media.
2. Assists customers with product selection, answers basic questions, and suggests various product options that are available.
3. Perform daily internet order management
4. Documents customer problems and inputs in ticketing system
5. Ensure in-time deliver and customer satisfaction throughout the process.
6. Ensure prompt and proper resolution of customer queries by providing additional information or escalating/engaging others in the organization to provide a solution according to defined procedures.
7. Organize, describe and convey information to our customers on social media or through telephonic call with appropriate clarity and detail to suit the audience experience, background and understanding.
8. Post and comment on our facebook fan page.
What can you gain during internship
1. Professional working experience in multinational growing startup
2. Opportunity to excel your interpersonal and management skills
3. Ease transition from being a student to entering the professional workforce.
4. Your confidence in professional environments
5. Gain exposure and learning to real-world problems and issues that perhaps are not found in textbooks.
6. Increase self-confidence in the workplace while developing an expanded network of associates and professionals.
7. You've got something to show a potential employer next time you're in an interview.
8. You may be recruited to work full-time
​Qualifications & Skills
● Minimum Degree (Bac + 3)
● Outstanding interpersonal and organizational skills
● Good communication skills in French (Fluency in english would be plu)
● Self-motivated, ambitious and positive attitude
● Professional communication skills and work ethics
How to apply
If you are interested and think you are a qualified candidate
● Interview will be conducted in English