Entreprise: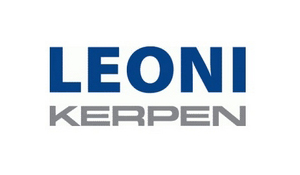 LEONI
Secteur:
automobile / moteurs / engins mécaniques
Taille:
Plus de 500 employés
Description de l'annonce:
Challenges:
Plans the production capacity (equipment, personnel) and schedules (incl. e.g. additional shifts) according to the requirements of the customer.

Coordinates the optimal utilization of production equipment.

Ensures the on time production.

Controls the achievement of the daily, weekly and monthly targets according to schedule. Supports the Production control.

Analysis of the production results from the previous day (e.g. efficiency, quality, waste of products, rejects etc.) and identifies and introduces the necessary counter measures (e.g. KOSU, KATA) and/or ensures escalation.

Ensures the continuous optimization and improvement of the production process within the area of the responsibility.

Checks the ergonomics of the workplaces and initiate required improvement measures. Organizes the workplaces to eliminate the waste on the shop floor using 5S Methodology. Ensures proper handling of components and material, optimizes the in-process material storage. Uses and applies the PDCA cycle in order to improve the processes and systems from the area of responsibility.

Leads cross-functional and contributes to the continuous improvement process (CIP).

People Management of the area of responsibility (resource allocation, evaluation, leadership, monitoring).

Ensures the budget/costs planning, allocation, review and tracking under the consideration

of the LEONI profitability.

Develops respective processes and KPIs.

Coordinates activities across departments and monitors results in order to achieve the defined objectives.

Encourages employees to come up with ideas for improving the activity and implementing them (promotes independence and self-confidence.).

Continuously empowers and motivates the team by showing attention for good performance. Demonstrates appropriate and desirable behavior , serves as a role model.

Maintains discipline in a consistent manner (sets limits with consequences).

Ensures the exchange of information among team members and between the teams.

Enables cooperation within the department and between different departments.

Acts as ambassador of change (change agent).

Gives Feedback at the right time.

Gives assistance and direction when necessary.
Qualifications:
Highest level of education : University degree

Work experience : Minimum 1 year experience as responsible production site