Entreprise: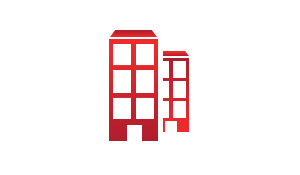 Description de l'annonce:
Creative is seeking a CVE Technical Advisor for a USAID-funded project in Tunisia- Tunisia Resilience and Community Empowerment (TRACE). The project will apply a community-led approach t​o address​​ youth and ​community needs and build community resilience. ​The activity will support communities in​ ​creating alternative pathways for youth through activities that​ ​intentionally engaging youth within their communities to​ ​promote positive outcomes. The CVE Technical Advisor will be responsible for supporting overall program implementation and activities by providing in-depth and conceptual input from a CVE lens to overall program strategy and work plans.
Reporting & Supervision:
This position reports to the Chief of Party.
Expected Outcomes:
Provide technical expertise to program staff, subcontractors, partners, and stakeholders.
Develop CVE capacity of local organizations to implement pilot activities.
Oversee the design and implementation of CVE interventions, in collaboration with the COP and USAID.
Primary Responsibilities:
Providing in-depth and conceptual input from a CVE lens to overall country program strategy as well as regional program strategies and work plans;
Providing CVE-specific advice and information to the COP, donor, and activity development staff as part of the program activity cycle to ensure activities support program theories and assumptions; assisting in the identification of program opportunities and potential local partners;
Designing and developing research initiatives as requested in support of the achievement of CVE goals and objectives and contributing to the analysis of activity and program-level impact;
Provide timely analysis and reporting support to the Mission or other USG entities as requested on CVE issues and policy; and
Support the M&E team as needed in the development of M&E tools and approaches; engaging with the M&E and activity development team to incorporate M&E learning into new activity design; distilling lessons learned for activity development staff.
Required Skills & Qualifications:
A minimum of a Bachelor's in a relevant field required, advanced degree preferred;
A minimum of ten (10) years providing strategic input and advice in democracy and governance, peace, and security related projects;
A minimum of five (5) years working on countering violent extremism, deradicalization, and/or rehabilitation of former VEO fighters a related field is required;
Demonstrated knowledge of current program principles, concepts, practices, methods, and techniques of CVE;
Demonstrated technical capacity in the development, coordination, implementation of complex and diverse sets of interventions that can produce expected outcomes;
Thorough understanding of ongoing community resilience efforts in the country to advise the program staff;
Experience working on countering violent extremism in a range of countries is desired but not required;
Previous experience working in Tunisia or North Africa on VE issues is highly desirable;
Demonstrated experience presenting and representing ideas with a range of stakeholders including donors and government officials; and
Fluency in written and oral English is required, as well as proficiency in Arabic and/or French.