Entreprise: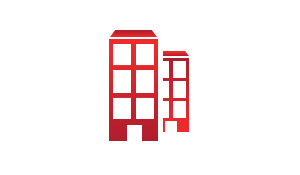 Entreprise Anonyme
Secteur: consulting / étude / stratégie
Taille: Moins de 20 employés

Description de l'annonce:
Responsible for the local support services on Paymobile.
The local support services will be provided during Customer's local business days and business hours.
Outside these periods, the local support engineer will be reachable by phone.
Responsibilities

· Local Support
The role of the Local Support service is to maintain Customer's solution onsite, a service which is in addition to the remote assistance provided through the centralized support service.
Operation and maintenance of:
- Solaris, Unix, Linux
- Oracle ODA hardware
- Oracle Database
- Experience with VM or Clustering is also required.
· New Project service delivery tasks

In case of new project delivery, the local support resource may be assigned to service implementation tasks.
Such new project service delivery tasks will be planned as long as it does not impact the primary responsibilities of the managed services local team for local support.
Essential skills and Experience
o Engineer Degree
o Experience with support of business critical IT solution (preferably in Telecom area). Mobile money experience will be a plus.
o Experience with Unix (preferably Solaris), including scripting (shell..)
o Good knowledge of Oracle-specific and/or generic SQL database concepts and operation, including scripting.
Very good English and French oral and written communications skills
· Attitudes
o Pragmatic and delivery focused.
o Quickly learn new skills and technologies.
o Quickly gain credibility and build successful relationships with customers, third parties.
o Work effectively with people across multiple organisational, functional, geographic and cultural boundaries, and across a wide spectrum of technical and professional skills.
o Work autonomously as and when required.
· Profile
o 2-5 years experience in technical support role
o Incident management with strong adherence to SLA commitments
o Worked for telecom operator or in telecom vendor (Ericsson, Huawei or Nokia)
o Means they worked with VAS or SS7