Entreprise: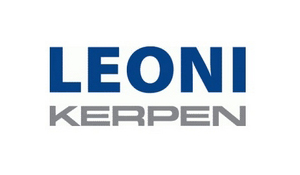 LEONI
Secteur:
automobile / moteurs / engins mécaniques
Taille:
Plus de 500 employés
Description de l'annonce:
Vos Missions :
Compliance with the applicable statutory, company rules and safety, Customer satisfaction,
Respect of deadlines,
Compliance with quality requirements, Cost saving, Organization and cleanliness,
Compliance with the in IT-strategy defined conditions,
Compliance with information security guidelines,
Compliance with IM process guidelines
Management of Authorizations
Documentation: Validation list, Master data
Support for Upload Tools
Monitor BI systems by regularly checking system KPI's (i.e. CPU, Ram, Database and Disk usage) and daily monitoring of process chains including initial troubleshooting.
Analyze and report BW-statistics based on the technical content.
Support system updates (release changes, support packages and other SAP software components) by performing tests and system checks.
Testing for changes (Updates on SAP software components)
Create or enrich documentation on the SAP BI landscape from technical and functional point of view for single objects, reports and applications.
Design reports with Query Designer.
Understand data modelling (ETL process) in SAP BW and create/adapt new dataflows.
Adapt and develop excel based macros with Visual Basic for Applications in the context of SAP BW.
Regular monitoring of system KPI's like CPU, Ram, Database and Disk usage
Daily monitoring of Process Chains including initial troubleshooting
Usage of SAP BW objects and corresponding contents
Applications: origin of data, technical description
Votre Profil :
Niveau d'étude : University degree
Branches d'études : information technology (Computer Science etc.), management, engineering or similar
Langues : Fluent English and French (written and spoken)