Entreprise: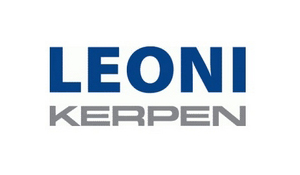 LEONI
Secteur:
automobile / moteurs / engins mécaniques
Taille:
Plus de 500 employés
Description de l'annonce:
Responsibilities :
Cascades information/plans to plant section, as agreed with Plant LPSplus
Manage and assures successful deployment (by applying standard tools, which will improve the results (LPI)).
Uses the LPSplus deployment in the plant section as a tool for improvement.
Based on the LPSplus audits results, develops and implements an improvement plan, in coordination with the plant element owners.
Escalates main issues and proposals for LPSplus system improvement to the Plant LPSplus Manager.
Works closely with Plant Section management to deliver all needed communications, explanations and support to ensure that LPSplus system deployment is aligned with WSD and Plant LPSplus requirements and standards.
Work on yearly aggressive productivity plans on the Plant Section.
Drive workshops on the shoopfloor as on indirect Area from the plant Section.
Follows up KPIs evolutions, LPSplus Stars results every month.
Implements action plans immediately when necessary (in case of deviation).
Follows up KPIs evolutions, LPSplus Stars results every month.
Awareness of and compliance with safety regulations, quality standards and guidelines.
Respecter les exigences légales, les normes et les standards de la Santé, Sécurité et Environnement dans son périmètre.
Supporter le système de management SHE et ses objectifs.
Education:
Graduate/post graduate (University/ Engineering School)
Field of Studies:
Process engineering, Lean production, Quality system
Experience:
Min 2 years experience in: Lean production management or / and Production management or / and Quality system management
IT : MS Office
Languages : Fluent in English and frensh