Entreprise: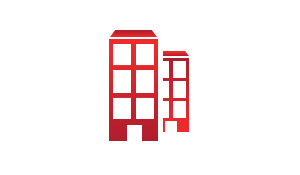 Entreprise Anonyme
Secteur: informatique / télécoms
Taille: Moins de 20 employés

Description de l'annonce:
The right candidate will be expected to perform various administrative and clerical tasks to support our offices, thus his/her overall responsibility will be to assist the OAN Coordinator in implementing operations related to the execution of cable laying installations.
To this effect the essential duties of the Back Office Clerk shall include:
1. Assisting the OAN Coordinator in the planning and assigning of the daily allocation of work for each team of installers.
2. Recording and updating the work assigned to each team of installers via Job Packs assigned by the client in the Company's ERP system on a daily basis to ensure that the information is complete and correct. This shall include entering the:
· Identification details of assigned Job Pack (Ref. No.; classification by type, address, contacts etc).
· Assigned Resources (material by type and quantity and teams).
· Allocated timeframe to start & complete the work based predetermined priorities.
· Updating the status (life-cycle)of the Job Pack until it is completed.
· Financial aspects of the Job Packs.
· Supporting documentation specific to each Job Pack.
3. The Back Office Clerk shall also be responsible to ensure to/that:
· The teams also update immediately part of the information (for which they are responsible to include) pertaining to the Job Packs that have been assigned to them in the ERP system.
· Liaise with the client representatives to order material assigned to the teams.
· Record and update information related to the use of material on the client stock management tool - SWIFT.
· Ensure that up-dates and follow ups by the teams and the Back Office Clerk (as the case may be) are monitored and completed daily on the client works' notification management tool - NITT.
4. Liaise with other colleagues as directed by the OAN Coordinator such as in the Administration Department. Particularly with regard to:
· Weekly and monthly reconciliations of pending and closed projects.
· Time sheets of staff/teams as per assigned Job Packs.
The Back Office Clerk shall also be responsible to ensure that the Director or his delegated representative and the OAN Coordinator are kept fully informed on all relevant aspects of the operations and all important factors influencing them.
Additional duties:
· Maintain files and records so they remain updated and easily accessible.
· Sort and distribute incoming mail and prepare outgoing mail (envelopes, packages, etc.).
· Answer the phone to take messages or redirect calls to appropriate colleagues.
· Take minutes of meetings and dictations.
· Assist in office management and organization procedures.
· Monitor stocks of office supplies (paper clips, stationery etc.) and report when there are shortages.
· Assist in making travel arrangements and booking venues for conferences and events.
· Perform other office duties as assigned.
The right candidates shall be expected to have:
* Must Read, Write and Speak in English.

* Familiar with office equipment and procedures

* Be able to work on ERP systems.

* The ability to work diligently.
* To help maintain smooth office operations.
* Be reliable and hardworking with great communication skills