Entreprise: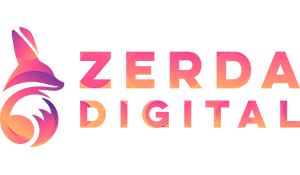 ZERDA DIGITAL
Secteur:
communication / publicité / média
Taille:
Moins de 20 employés
We are a full-service digital marketing agency. We help our customers (mainly internationals) generate more leads and sell more their products and services by enhancing their business' presence in the online world.

Resourceful mapping, digital sharpness and creative adaptability are what define Zerda Digital the most. We provide a wide range of digital marketing services such as:
Advising, consulting, audits, planning and coaching services.
Analytics, SEO, Ads, sales funnels, SM and emailing services.
UX/UI, Web design and development, 2D/3D animation and content marketing services.
Description de l'annonce:
Zerda Digital is looking for a Video specialist to join her team of resourceful and energetic digital fennecs and be responsible for organizing video and sound files into a final product.
Your primary task will be editing videos with great attention to detail and organization. You will address edit notes and perform color correction and sound sweetening. You will be required to possess both technical and creative abilities to create the vision our clients have in mind.
A keen eye for creative content development + passion about digital media + your positive mindset is your admission ticket to join the Zerda family.
Do you see yourself as our next digital fennec so far?
Manipulate and edit video pieces in a way that is invisible to the audience

Take a brief to grasp production team's needs and specifications

Review shooting script and raw material to create a shot decision list based on scenes' value and contribution to continuity

Trim footage segments and put together the sequence of the film

Input music, dialogues, graphics and effects

Create rough and final cuts

Ensure logical sequencing and smooth running

Continuously discover and implement new editing technologies and industry's best practices to maximize efficiency.



We expect that you will bring
1+ years of videography and motion graphics experience

Solid experience with digital technology and editing software packages (e.g. Lightworks, Premiere, After Effects and Final Cut)

Demonstrable video editing ability with a solid portfolio

Thorough knowledge of timing, motivation and continuity

Familiarity with special effects, 3D and compositing

Creative mind and storytelling skills

Excellent skills in French and English (Mandatory).
What we offer in return
A competitive salary

Monthly ticket meals

A friendly and relaxed atmosphere

A lot of opportunities for growth in a fast paced, high profile start-up environment

Flexible Working hours where you being responsible is our top 1 control over you. Once we feel we no longer have it, you are no longer a part of the Zerda family.
The sky is the limit for Zerda DigiIal. Is it for you? This job is only for talented people that are always looking to challenge themselves. Apply ONLY if you believe you can do things the Zerda way.