Entreprise: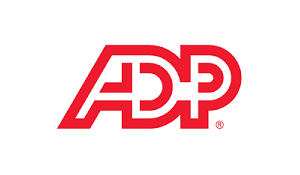 ADP ES TUNISIE
Secteur:
recrutement / ressources humaines
Taille:
Entre 200 et 500 employés
ADP, spécialiste des services pour la gestion de la paie et des ressources humaines Automatic Data Processing, Inc. (NASDAQ: ADP), compte plus de 570,000 clients dans le monde.
ADP capitalise aujourd'hui près de 60 ans d'expertise au service des entreprises à travers le monde en leur offrant des solutions adaptées à leurs stratégies RH.
Description de l'annonce:
Offshore R&D Director
Job Description
I. Global overview:
The ADP Group (N°1 worldwide listed on NASDAQ.) is the specialist in HR process outsourcing services. These services are based on internet technologies and cover many areas such as payroll, personnel administration, Social and Tax declarations.
With 55 years of expertise, ADP is the largest outsourcer of payroll and HR administration services.
In Europe, ADP Employer services has a turnover in this field of more than 482 million euros. Nine million employees in 13 European countries receive a payslip produced with one of its systems.
II. Mission:
Within the R&D department, your mission as Offshore R&D Director consists in carrying out, in full, the development projects of the offers for which you are responsible, from the functional and technical specifications to acceptance and production start-up. You coordinate the work of the various parties involved by adapting the schedule according to the specifications defined, while respecting deadlines and the expected level of service quality. You must also contribute to communication, transparency and solidarity with other entities in R&D, GETS, implementation teams and Customer Services. You will also participate in projects to improve internal R&D processes.
III. Activity:
As Offshore R&D Director, you will be responsible for carrying out studies (L10/L30) and tests (L31) and the development of the evolution or maintenance projects assigned to you.
You act in order to increase the quality of the product and to facilitate the distribution of releases and patches within the framework of the R&D process.
You manage several development teams.
You encourage exchange and discussion and develop the talents you are in charge of in the short and long term.
Finally, you develop the internal and external relationships necessary to succeed.
IV. General conditions of employment/business:
As Offshore R&D Director you work directly under the responsibility of the R&D Southern Offshoring / Inshoring Director. Scope:
· Main development team based on Java/Cougar for ADP LINK, GXP LINK & Gestil Web platforms.
· A test automation team across our product platforms (DECIDIUM, Pegase, ACE, etc...)
· A functional test team across our front-end apps
You can intervene on the whole perimeter as well on evolution projects as on maintenance (Defect). From a practical point of view, the scope of your interventions is as follows:
· Writing technical and functional specifications. Feasibility study. (Deliverable L10/L30)
· Costing, planning and follow-up of evolution and maintenance projects. This mission may require the team's development engineer's pilot.
· Direct participation in evolution developments or correction of anomalies (Deliverable L50)
· Test and Development Acceptance (Deliverable L31)
· Technical documentations.
You are autonomous in the organization of the tasks entrusted to you and are responsible for the commitments you make concerning costing, delivery dates and suitability to the expression of need.
You respect the team's development standards: graphic charter, security, use of the Framework, documentation. You are an actor of innovation: listening to the latest technological innovations, agitator of ideas within your teams, you are a force of proposal. You apply the Agile development methodology.
You are flexible and know how to adapt to changing priorities.
You work in a team, taking care to inform your colleagues of the impacts your projects could have on the scope they can manage. You can intervene on support missions (Pre-sales, customer debugging, information meeting or demonstration of R&D developments, assistance in the expression of needs...) You keep your manager regularly informed of the progress of your work (Work completed, Remaining to be done). Any delay or setback impacting your projects must be the subject of a clear and precise alert.
Activities carried out:
· Costing, feasibility study.
· Functional and/or technical specifications.
· Development.
· Testing.
· Documentation.
· Support.
· Production of activity indicators for your development teams.
V. Profile requested:
· 7-10 years as a Leader of a development Team.
· Experience in international project management.
· Technical knowledge in Java & JavaScript languages.
· Experience in Agile/Scrum methodology.
· Experience/knowledge in automation test systems.
· University degree in computer Science or similar.
· Written, oral comprehension & expression: Level C2, English and French
· Knowledge in any standard developer language is a plus (.Net, Python, Java etc…)