Entreprise: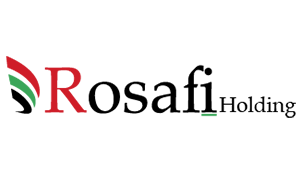 ROSAFI HOLDING
Secteur:
informatique / télécoms
Taille:
Entre 20 et 100 employés
Rosafi Holding, since march 2012, owned by a well established 2003 founded dutch company, is a leading research and development company specialized in datacenter automation and cloud computing technologies.

With datacenters and offices across four continents, we are doing everything we can to lead in our fields with enhanced automation, scalable cloud solutions and customizable environments for our partners across the globe.

Description de l'annonce:
Job Summary
Responsible for improving a company's organic search results. Creates and launches SEO campaigns, identifies areas of improvement, runs PPC campaigns, and attempts to improve the clients' sites' rankings in major search engines.
Primary responsibilities
Review and analyze client sites for areas that need to improved, deleted, or revised.
Prepare detailed strategy reports.
Identify the least expensive but most powerful and profitable keywords.
Run pay-per-click campaigns.
Improve a company's organic search results.
Ensure websites are filled with optimal keywords.
Place keywords appropriately in copy to gain most search engine traffic.
Write effective call-to-action statements.
Strategize ways to improve and track site performance.
Compile and present SEO performance reports.
Adjust PPC campaigns as needed.
Consult with independent web designers to improve the navigation of a site to enhance its search engine ranking.
Utilize basic programming and web design skills to enhance SEO.
Create advanced SEO strategies.
Evaluate product offering, traffic, landing page quality, content, design, security, payment options, demographics of prospective customers when determining keywords and campaigns.