Entreprise: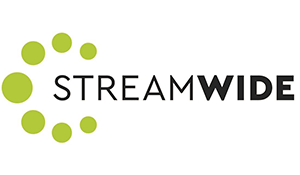 STREAMWIDE
Secteur:
informatique / télécoms
Taille:
Entre 20 et 100 employés
Description de l'annonce:
As part of the Marketing Product Team, StreamWIDE is looking for a UX/UI Designer to contribute to the conception of its "Team on the Run" product.
https://www.teamontherun.com/
Applicants must submit a resume and Portfolio of design projects. If not, their applications will not be taken into account.
Key Responsibilities
Work with Customers and users to design user friendly application based on functional requirement provided by product manager
Design visual concepts and navigation
Work on cross-platform application to develop user experience covering mobile phones, tablets and computers
Responsible to test user experience designed at each release and get feedbacks from users/customers.
Reporting directly to Product Manager, UX/UI edsinger interacts with Customers, Sales, Marketing and technical teams.
Experience:
- Proven work experience as a UI/UX Designer through the product development cycle of successfully launched web, mobile, and/or software applications.
- Experienced at driving a user experience from start-to-finish that delivers results
- Portfolio of design projects
Skills:
- Obsessed with good user-centered design practices and have an eye for detail
- Excellent written and verbal communicator
- Team spirit; strong communication skills to collaborate with various stakeholders
- Good time-management skills
- Ability to understand the technical side of applications is a plus
- Ability to interface with customers/sales/marketing and technical team.
- Interest in Design and technology trends
- Fluent in French and English (mandatory), 3rd language would be an additional asset Adobe Illustrator, InDesign, Photoshop
- High-energy