Entreprise: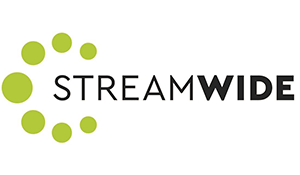 STREAMWIDE
Secteur:
informatique / télécoms
Taille:
Entre 20 et 100 employés
Description de l'annonce:
We are looking for a Software Product Owner who is passionate about building products that customers love. You will join the marketing team and be responsible of the definition of one or more use cases of the "Team on the Run" product
https://www.teamontherun.com/
Applicants must submit a resume and a cover letter in English. If not, their applications will not be taken into account.
Key Responsibilities:
Gather, clarify and analyse customers' use case and problems from beginning to end with presales and develop use cases.
Translate requirements and use cases into a Features list and/or UX/UI improvements.
Share use cases with designers and technical teams and ensure their comprehension by all the teams.
Deliver functional specifications and collaborate with UX/UI designers to design the workflows and detailed interactions.
Organize testing and validation sessions internally and with customers to ensure that the user experience delivered meets expectations.
Manage features backlog for the use case he/she is responsible of.
Required Experience:
- First experience in product management or project management in a software company.
- Experience with complex mobile apps or BtoB software platform is a +
- Computer Science / IT Software Engineer degree with a specialization in marketing
7 Characteristics we are seeking
- Customer empathy and strong analytical skills
- Capacity to adapt to different BtotB markets
- Achiever mindset driven by results and product success
-Clear and structured verbal/written communication and presentation in English; 2nd language would be an additional asset
- Creativity and ability to think out of the box
Product Owner:
- Team player
- Interest in Mobile apps and software