Entreprise: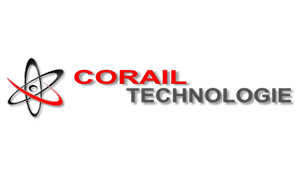 Description de l'annonce:
CORAIL TECHNOLOGIE, leader of the electronic test in Tunisia and major player in the service of electronic engineering, mechanical engineering, design and manufacture of special machines, robotics automation and didactics.
As part of the development of its activity, Corail Technologie is recruiting ;
Position: MECHANICS DESIGN LEAD ENGINEER
Reference: « ML/2019 »
Mission
Reporting to the Technical Manager, The Lead mechanics industrialization engineer will provide technical leadership of mechanics engineering team.
Carry out challenging programs of work on mechanics design of special machines test fixture and bench and various industrial equipment
Responsible for ensuring that the technical solutions applied in projects meet all specific project technical requirements in accordance with projects managers
Work with Manufacturing and other functional groups to evaluate the design of new concepts for technical feasibility and reliability, and give technical support.
Propose technical innovative solutions for the optimization and improvement (time, cost and quality).
Follow up the development progress to projects managers to ensure the delivery of the equipment in accordance with the cost, time and quality.
Graduation and job experience
· Mechanics engineer degree
· At least 2 years of experience in a similar position
· Mastering of solid works
Skills
· Customer orientation (internal and external)
· Sense of organization and planning
· Analytical and synthetically mind
· Ease of oral and written communication
· Autonomy and ease of adaptation
· Ability to work effectively under pressure and in a team
· Availability
Language
Fluent English & French
PS: It is necessary to mention the reference "ML/2019" in the subject of the email.