Entreprise: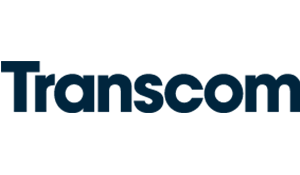 TRANSCOM
Secteur:
call center / télévente
Taille:
Plus de 500 employés
TRANSCOM WORLD WIDE
Nous assurons une gamme complète de services (Réception des appels) en langue Française, Italienne, Anglaise et Allemande pour le compte des clients internationaux à partir de nos deux sites en Tunisie et d'autres implantations européennes «near shore».

Tout au long de ces dernières années, Transcom a acquis une grande expertise dans le cadre de ses partenariats avec des marques et entreprises leaders mondiaux dans divers secteurs d'activité:
Services financiers

Transcom gère la relation client pour l'un des principaux acteurs du marché du paiement en ligne.
Logistique/E-commerce
Transcom assure le support du service clients de l'un des plus grands intervenants mondiaux dans le commerce et logistique par internet.
Voyages & Loisirs
Transcom gère les relations client de l'une des agences de voyages en ligne européennes les plus importantes.
Description de l'annonce:
Mission

The Human Resources Support Specialist (HRS) is responsible for the correct implementation of the Human Resources policies defined at the Company, in terms of labour relations and personnel management and administration, guaranteeing effective support to the Organisation's remaining functional areas, and to all employees forming part of the Organisation.
General
Attend to employee queries in all labour relations matters with the Company
Process social security registrations and de-registrations.
Process and manage disciplinary measures in coordination with the remaining functional areas involved.
Manage employee settlements.
Process and control possible attendance incidents (sick leave, absenteeism, holidays, etc.).
Manage and file all documentation, which generates a relationship between the Company and the employee, processing the employee files, in line with the established procedure.
Update internal procedures and contribute improvements there to increase quality.
Advise work team leaders on the employment relationship with their collaborators.
Guarantee compliance with the Collective Labour Agreement, informing and advising as required. Ensure compliance with local labor law and other applicable rules and regulations within the Site/Country/Cluster.
Make the relevant queries to the official and/or social bodies with respect to personnel administration procedures.
Part-time role as "Match Maker" in recruiting activities (i.e. conducting interviews at candidate days).
Professional qualifications/Specific knowledge

Minimum studies: University diploma or degree (Law, Labour Relations, Work Studies, Business Administration and Management or similar).
Specific training and/or work experience in Human Resources Administrative Management, Post-Graduate Studies in Labour Relations and/or Labour Law.
Information technology
Office package (Word/Excel/PowerPoint): High level.
Google Apps: High level.
E-mail Communication: High level.
Previous experience in HR Information System (IS) solutions is an advantage.
Communication skill: FR C1 Level + ENG B2 Level