Entreprise: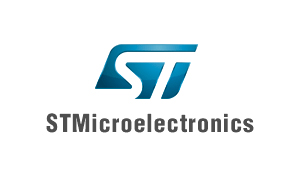 STMICROELECTRONICS
Secteur:
informatique / télécoms
Taille:
Entre 200 et 500 employés
developpement informatique et electronique
Description de l'annonce:
STMicroelectronics is a leading semiconductor company, a world key player thanks to our 43,200 employees including 8,300 working in R&D.
ST's products are found everywhere today. And together with our customers, we are enabling smarter driving, homes, factories, and cities, along with the next generation of mobile and Internet of Things devices. Everywhere microelectronics makes a positive contribution to people lives, ST is there.
In 2018, we were ranked by the Randstad Employer Brand Research Award among the 5 most attractive companies in France, for our values of excellence, our integrity and the respect of our employees.
Job description:
To Deliver services to customers according to agreed service levels (SLA).
Unix/Linux system knowledge mandatory
Good skills in scripting programming (shell, perl ...)
Good knowledge of Virtualization Environment Administration
Good knowledge of Windows Admin
Poste :
Develop and maintain IDEs validation platform
Develop dedicated applications/utilities for specific STM32 features.
Contribute to STM32 support in Integration Development Environment (IDEs)
Profil recherché :
Education Level Required : BAC+5
Minimum of 3 years of experience in Embedded development
Microcontroller
CortexM
C/C++ language
Communication skills
Integration Development Environment (EWARM, MDK-ARM, GCC) is an advantage