Entreprise: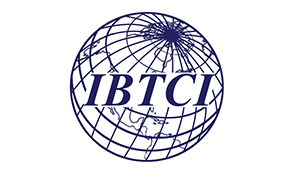 IBTCI
Secteur:
consulting / étude / stratégie
Taille:
Moins de 20 employés
Description de l'annonce:
International Business & Technical Consultants, Inc. (IBTCI), a U.S. based international development consulting company established in 1987, has worked in over one hundred countries and implemented over two hundred projects. IBTCI serves government agencies, private sector companies and several donor agencies. IBTCI specializes in Monitoring & Evaluation (M&E) across many sectors including, but not limited to, conflict and crisis, democracy and governance, economic growth, education, environment, and global health.
Job Title: Professional Driver
Department/Location: Crisis, Conflict and Governance/Tunisia
Reports To: Chief of Party
Type: Regular Full-Time
Essential Duties/Tasks and Responsibilities:
• Driving the service vehicle assigned to him/her to transport authorized persons and goods;
• Collect and distribute mail, documents and other items;
• Ensure the reception of official visitors (consultants and/or experts on mission) at the airport, facilitate immigration and customs formalities if necessary and ensure their travel within the framework of their missions;
• Be responsible for the day-to-day maintenance of the project vehicle, namely: oil, water, battery, brakes, tires, etc.;
• Ensure cleanliness of interior and exterior of vehicle;
• Keep the log book up to date, record official travel, daily mileage, fuel consumption, technical inspection and renewal dates of insurance and registration/inspection;
• Ensure the presence of valid legal documents in the project vehicle;
• Ensure that all actions required by the regulations are taken in the event of an accident and all formalities are fulfilled. Report immediately to the CoP, Operations Specialist and Security Focal Point incident or accident, in accordance with the procedures of the organization;
• Follow up on maintenance work when the vehicle is in the garage;
• Provide logistical support related to project activities;
• Perform any other related duties as requested;
Required Knowledge, Skills and Abilities:
● Must be a Tunisian citizen, Visa sponsorship is not available for this position.
● Be able to maintain a professional and courteous demeanor.
● Have working knowledge of English.
● Work experience of at least two years in a similar role, preferably with expats.
Minimum Requirements:
• Hold a valid Tunisian driving license with a clean driving record.
Education:
• High-school diploma required.
Working Environment: Work is typically performed in an office environment and in an automobile.
Physical Requirements: This is largely a sedentary position that requires the ability to speak, hear, see, and lift objects up to 20 lbs.
Supervisory Responsibility: This position does not have supervisory responsibilities.
Travel: Occasional travel outside of Tunis will be required
Work Authorization: Must be authorized to work in Tunisia. Visa sponsorship is not available for this position.
No phone calls please. All candidates will be acknowledged, but only final candidates for particular activities will be contacted.
IBTCI is committed to a policy of equal employment opportunity for all persons without regard to race, color, religion, sex, age, marital status, disability, sexual orientation, national origin, disabled veteran or Vietnam-era veteran, or any other classification protected by applicable anti-discrimination laws. We prohibit and do not tolerate any form of discrimination or harassment.