Entreprise: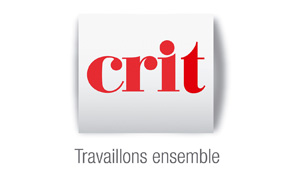 CRIT
Secteur:
recrutement / ressources humaines
Taille:
Entre 20 et 100 employés
Acteur global en ressources humaines: recrutement, intérim, formation et conseil RH.
Description de l'annonce:
CRIT recrute pour le compte de son client basé a NABEUL un QUALITY ENGINEER :
JOB POSTING
Be a part of a team of Quality Engineers at the (SPERIAN PROTECTION TUNISIA) that applies its expertise and knowledge in finding innovative, cost-effective means to improve quality output and continuous improvements. You will drive process initiatives that ensures compliance with customer requirements, regulatory agencies, government regulations and engineering specifications while instilling site accountability for governance of the Quality System, product acceptance and, product quality.
Solve problems where analysis of a situation is required in order to meet the requirements of the customer
Uses problem analysis to proactively identify quality process solutions
Provide analysis of data in support of quality and process improvements
JOB ACTIVITIES
· Maintain the Quality Auditing System as directed by the audit schedule, quality issues and perform internal audits in accordance with the procedures prescribed in the quality system.
· Develop procedures and quality documents
· Strong presence on the ground to lead Gamba and help the RQP solve problems.
· Facilitating meetings and Tier meeting
· Develop and analyze daily reports
· Treatment of customer complaints
· Improve the quality maturity of the various stakeholders
· Assistance and achievements of internal audits
· Ensure that processes for the Quality System are established, implemented and maintained.
· Develop, implement and maintain a quality management system
· Continuously improve customer satisfaction.
YOU MUST HAVE
· Associates degree or 5+ years in a similar quality assurance program, department, or operation is required. Further education a plus.
· Minimum 5 years of proven progressive experience in Quality Assurance, auditing and investigation
· Experience working in the quality area for an organization certified to ISO 9001 or similar standard.
· Knowledge of Quality Assurance system development and implementation such as ISO 9001 V2015.
· Experience with the proper use of measuring equipment
· Proficiency in MS Office, including Word and Excel.
· Excellent communication skills, both orally and written, at all levels of an organization.
· Strong organizational skills and motivational skills.
· Demonstrated ability to solve practical problems and make logical decisions.
WE VALUE
· Ability to interact and get along with co-workers.
· Independent: able to work with minimal supervision; demonstrate initiative and self-direction.
· The ability to manage multiple concurrent projects and to deliver results accurately and on time
· Interpersonal skills including teamwork, listening, giving feedback, giving instructions, and conflict resolution.
· Ability to determine root cause analysis of quality issues surfacing in a product
· manufacturing environment utilizing 8D, PFMEA, etc.
· Visioning and Strategic Thinking – imaginative, entrepreneurial and thoughtful, creating a vision of a preferred future and communicating it clearly and enthusiastically in such a way that others are attracted to it. Knows and understands the factors influencing strategy, and acts with the future in mind.
· Strong visual acuity and the ability to judge slight variation in product
· Ability to read engineering drawings
· Ability to work independently, as well as within a team.
· Highly motivated, high potential individual capable of leading people in a dynamic fast changing industrial setting.