Entreprise: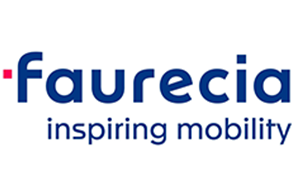 FAURECIA INFORMATIQUE TUNISIE - FIT
Secteur:
informatique / télécoms
Taille:
Entre 20 et 100 employés
Faurecia is an Equal Opportunity Employer
"Technical Perfection and automotive passion" is what defines Faurecia. We design, engineer and provide the best in technology, systems and services for automobile makers in every major market on all five continents. If you share our ambition for technical perfection and our passion for all things automotive, Faurecia has a career for you.
"Faurecia, a driving force… for your professional growth."
.
Description de l'annonce:
The cyber security analyst L1-2 will perform cyber detection and response tasks within Forvia's SOC team.
He will work closely with all the cyber member of staff.
He shall also work with Forvia's partners.
He/she shall also contribute to enhance all documentation and procedures and propose/apply all necessary technical improvements to ensure proper responsiveness and efficiency of the team in detection and remediation - especially enhancement of playbooks/automation as well as security detection rules.
The main missions of the role are to :
· Detect and respond to IS/IT/OT security threats within our global corporate landscape, be it production,development or datacenter environments
· Continuously improved the cyber threat detection
· Operate on all necessary technologies to detect and respond to IS/IT/OT threats
· Request necessary actions and follow up upon execution to other IT teams
· Participate on projects that improve our intrusion detection and incident response capabilities
· Participate on creation and improvement of incident response procedures and remediation workflows – automation, context and orchestration as code
· Participate on creation and improvement of security detection rules on the SIEM
· Be part of Forvia's first line of defense. We handle active security events and cutting-edge threats from a variety of sources, and you will be part of a 24/7 on call rotation
and if you were the one !
The ideal candidate will be/have:
Experience
"Cyber Security" relevant University degree
Real interest in the field of Cyber Security
3 years of experience in SOC and associated best practices
Experience in identifyingand remediating to cuber threats
Understanding of the current threat landscape and adversary tactic, techniques and procedures
Knowledge of some enterprise-scale security technologies and capabilities including SIEM, incident management (MISP), SOAR, threat intelligence, packet capture, protocol analysis/NetFlow usage, network and system monitoring and logging, malware analysis, firewalling / network filtering, IDS/IPS
knowledge in Linux, Windows, and network equipment's operation
Knowledge in cloud technologies and cloud threat protection
Ideally Knowledge of network and host-based forensic methodologies, user behavioral analysis and other AI/ML oriented cyber security technologies
Scripting skills will be an asset
Skills and competencies
· Curiosity
· Passionate for cyber
· Highly developed skills in problem solving and investigation of cybersecurity issues
· Natural motivation to integrate multidisciplany international IT teams
· Stress tolerance, Methodology, rigor
· Strong written and oral communication skills
· Teamwork
· Service oriented
· Good level of English mandatory