Entreprise: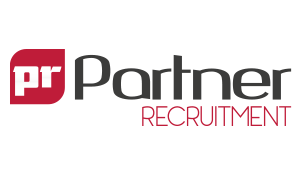 Description de l'annonce:
Multinational company in automotive field located in Sousse is looking for,
UAP MANAGER
Position Summary: We are seeking an organized, communicative, and experienced Production Manager to join our team. The successful candidate will be pivotal in enhancing the synergy between our planning, production, and order desk sectors. The overarching goal is to ensure seamless production schedules, uphold quality indicators, and guarantee timely exports, all while adhering to the established operational protocols and market expectations.
Key Responsibilities:
Production Coordination and Planning:

Liaise between the Planning and Production departments to ensure adherence to production schedules and deadlines.
Coordinate with the Planning department to ensure accurate and realistic production schedules based on available resources and market demands.
Conduct regular meetings with Production and Planning teams to address any discrepancies and amend schedules as necessary and immediate communication to the customer through our KAM.
Stakeholder Communication:

Act as the point of contact between the production floor and the Key Account Manager (KAM) based in Europe.
Provide regular updates to the MD, VP of Supply Chain, and KAM regarding production statuses, potential delays, and any other pertinent information.
Alarm management in case of any deviation of the plan and create mitigation plan with planning, production and supply chain.
Work closely with the Engineering Department to facilitate the introduction of new references to the production line.
Quality Assurance:

Collaborate with the Quality and Control department to ensure the production adheres to the established quality standards and protocols.
Oversee the implementation and adherence to quality indicators, and devise corrective actions when needed.

Order Management:

Work closely with the Order Desk to ensure accurate and timely processing of orders, while addressing any backlog or issues.
Facilitate communication between the Order Desk, Production, and Planning departments to ensure smooth operations.

Supply Chain and Export Coordination:

Collaborate with the Supply Chain department to ensure timely import of raw materiel and export of finished goods.
Oversee the accuracy and efficiency of the Central Warehouse operations .

Continuous Improvement:

Collaborate with the engineering and quality departments to identify and implement process improvements within the production lines.
Promote the practice of 5S and other lean manufacturing principles across the production floor.

Documentation and Reporting:

Maintain accurate records of production, inventory, and order statuses.
Prepare and present regular performance reports to the senior management.
Qualifications:
Bachelor's degree in Business Management, Production Management, Engineering, or related field.
Minimum 5 years of experience in a production management or related role within the automotive or manufacturing industry.
Exceptional communication, coordination, and project management skills.
Ability to work under pressure and handle multiple tasks.
Proficient in Microsoft Office Suite and any relevant production management software