Entreprise: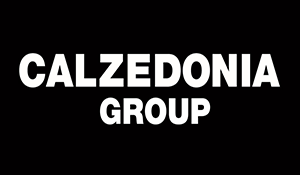 CALZEDONIA GROUP SPA - STE TAURUS
Secteur:
artisanat / textile / cuir
Taille:
Plus de 500 employés
Calzedonia is an Italian clothing fashion company that produces and markets lingerie and swimwear under several brands, Calzedonia, Tezenis and Intimissimi in its worldwide network of nearly 3,860 stores. Founded in 1986, it has its headquarters in Villafranca di Verona, in the province of Verona. It employs approximately 30,000 people worldwide.

Description de l'annonce:
Calzedonia Group, for its new production plants in Tunisia, is seeking a Production Planner.
The resource will join the team that manage the life cycle of production orders, with the important objective of maximizing the efficiency of the Tunisia's production Plant as well as its subcontractors and optimizing processes.
- Combining a pragmatic approach with an analytical spirit, he/she will have to be able to analyse the capacity of Tunisia Plant's subcontractors as well as the internal capacity and allocate orders, schedule the arrival of raw materials to factories, verify production capacity and monitor the progress of finished product deliveries.
- Managing interfacing and aligning with demand requirements coming from HQ Production Planning Department.
- Scheduling the production of the Tunisia's internal capacity as well as its subcontractors
- Following the preparation of reports for plant performance analysis and on KPI's of efficiency and production capacity.
The requirements for the Production Planner are:
- Bachelor's degree in economics, management engineering or related subjects.
- Previous experience in similar role of at least 5 years.
- Attitude for analysis and working with numbers.
- Excellent command of Office package (Excel, Access, etc.).
- Organizational skills, accuracy and aptitude for problem solving.
- Good knowledge in the English language. Italian knowledge will be a plus.