Entreprise: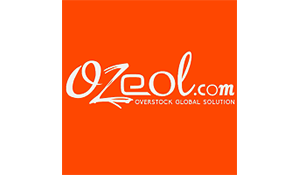 OZEOL.
Secteur:
commerce / vente / distribution
Taille:
Entre 200 et 500 employés
Avec de nombreuses années d'expérience dans le commerce international couvrant plus de 30 pays dans le monde entier, OZEOL est leader dans le sourcing et la facilitation des transactions entre fournisseurs et acheteurs à travers le monde pour la liquidation des stocks excédentaires de produits finis.

Rejoignez un environnement international privilégiant l'esprit d'équipe pour l'atteinte d'objectifs d'amélioration et de développement de l'entreprise et de ses collaborateurs.


Description de l'annonce:
A multinational Group and the leader of International Commerce is looking for an International Recruitment Manager .
Reporting to the Top Management /Board of Directors and in connection with the recruitment teams spread throughout the world,
your missions will be:
Monitor all of the recruitment of commercial functions on commercial platforms (Eastern Europe, Colombia, Tunisia...);
Monitor the continuous recruitment flow of commercial profiles
Deploy a global talent acquisition strategy sponsored by the top management and optimize it locally;
Analyze the existing recruitment flows and their adequacy to the recruitment needs of each regional entity;
Identify high-performance processes and best practices to duplicate or adapt to each platform;
Support the regional teams on their recruitment operations (process, assessment tools, staffing, etc.);
Harmonize the indicators of monitoring activity and manage them with the aim of continuous improvement.
Reporting on your activity to the top management.
Important role in the coordination with no hierarchical operational responsibilities.
Education:
With a higher commercial/HR background, you have solid experience in managing international recruitment activities.
You have accompanied the growth of a company by creating and successfully deploying recruitment programs abroad.
You are recognized for your leadership and your creativity, which allow you to have the involvement of teams on innovative projects.
Rigorous and organized, you have a great ability to manage different stakeholders.
Results-oriented, you know how to handle management tools, measure the impact of your decisions and activate the adequate performance levers.
Fluency in French and English is essential.