Entreprise: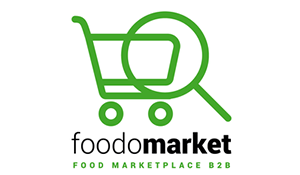 FOODOMARKET
Secteur:
call center / télévente
Taille:
Entre 100 et 200 employés
FoodoMarket est une startup dans l'agroalimentaire. Elle compte plus de 500 entreprises clientes (restauration, hôtellerie, commerce de bouche).
Fondée en 2017, FoodoMarket est le premier marché alimentaire sur internet, exclusivement réservé aux professionnels. Le marché est ouvert à tous les fournisseurs sans restriction (producteurs, grossistes, importateurs) ce qui permet d'avoir une variété de produits et des tarifs négociés compétitifs. Le client peut comparer ses tarifs, puis commander des produits alimentaires en ligne pour être livré le lendemain.
Nous avons pour ambition de révolutionner le fonctionnement des achats de produits alimentaires professionnels. Notre but : Créer le plus grand marché alimentaire au monde. Nous sommes déjà présent en France, en Belgique, en Angleterre et bientôt en Espagne et au Portugal.
L'équipe :
L'équipe de compose de 50 personnes très ambitieuses, qui travaillent dans le respect et la bonne humeur. Les fondateurs Éric et Matthieu ont 15 ans d'expérience dans le digital et la restauration. Ils connaissent parfaitement l'environnement des places de marché et ont eux-mêmes été restaurateurs.
Description de l'annonce:
FoodoMarket is a startup company in the field of agro-food. It combines more than 2000 client companies (restaurants, hotels, agro-based trades).
Foodomarket was launched in 2017, A pioneer online agro-market, exclusively created for professionals. It's unboundedly open to all active parties in the field (Mass-producers, wholesalers, Suppliers) allowing a vast variety of products and competitive, negotiated prices.
The customer has the liberty to compare the prices, fresh products are one click away from getting delivered to their doorstep the next day.
We're aiming to revolutionize the professional purchase process of agro-foods. Our goal is to develop the biggest international virtual agro-market.
We are already active and running in France, Belgium, UK, and the US
Mission:
Surrounded by the sales team, your mission is to ensure full customer satisfaction, bring forth new clients, and consequently manage their accounts. Hence you will be assigned the following:
- Importing new customers as well as ensuring FoodoMarket is a recommended experience among their neighboring businesses.
- Cross-selling and up-selling.
- Managing the customers' needs, concerns, and troubles.
- Building and maintaining strong, long-lasting customer relationships
What we offer to our collaborators:
*A monthly salary + uncapped commission
*The advantage of Sodexo coupons starting from the 3rd month of activity.
*The potential of rapid-Evolution within a renowned French enterprise
*Atypical and commodious workspace.
*An entrepreneurial and empowering environment with total independence.
What we're looking for:
Hard Skills:
- Strong verbal and written communication skills (English, French, or Spanish )
- You master negotiation and sales techniques.
- You are capable to multi-task and manage priorities within strict deadlines.
- Your knowledge of the agro-food field, food service, and hotels is a major plus.
Soft Skills:
- Being entitled to a university degree, bachelor, +3 years of higher education as a minimum.
- You are a great listener with empathetic qualities.
- You are goal–oriented and strive to please customers.
- Proven ability to juggle multiple account management projects at a time, while maintaining sharp attention to details
- Possessing the spirit of initiation, motivated, multi-tasker, meticulous and eager to make an impact.
- Your attitude is positive and solution-oriented.
- Dynamic and reactive and most importantly blessed with the power of persuasion
- You are a passionate conversationalist, with the ability to influence and sell
- You are comfortable with receiving and making phone calls daily
- You are ready to invest in a business that you hold in high regard.
- You are open to learn and willing to evolve.