Entreprise: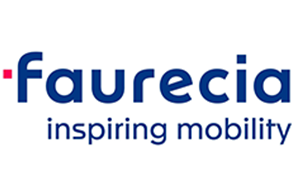 FAURECIA INFORMATIQUE TUNISIE - FIT
Secteur:
informatique / télécoms
Taille:
Entre 20 et 100 employés
Faurecia is an Equal Opportunity Employer
"Technical Perfection and automotive passion" is what defines Faurecia. We design, engineer and provide the best in technology, systems and services for automobile makers in every major market on all five continents. If you share our ambition for technical perfection and our passion for all things automotive, Faurecia has a career for you.
"Faurecia, a driving force… for your professional growth."
.
Description de l'annonce:
The SAP ABAP/ FIORI developer is responsible for the development lifecycle for web based on-premise and cloud applications.
The main missions of the role are:
The SAP ABAP developer works in close interaction with the software architecture, integration and functional teams to implement new Fiori based, mobile and cloud applications, working both on the design and hands-on on the development of the solutions.
Perform the technical analysis of the enhancement requests coming from the functional teams.
Work on the development and deployment of the solutions working closely with the operations team and using the corporate devops tools available.
Perform unitary testing of the delivered developments.
Deliver technical documentation for all developments and testings performed.
Support the existing applications by solving technical incidents related to the domain.
QUALIFICATION:
Ingineering degree in computer science or equivalent experience.
Experience in SAP Fiori development and configuration including SAPUI5 and SAP Gateway OData services development.
ABAP skills and experience.
Skills and competencies:
Other valuable programming skills and experience:

SAP Cloud Platform
NodeJS, PHP, Java, Ruby, GO, Python, SAP HANA XS
Devops and cloud development in general.
Mobile Apps
Experience with S/4 HANA is valuable.

Solid analytical and creative problem-solving skills.
Solid written and oral communication skills in English.
Ability to conduct research into systems issues and products as required.
Ability to communicate ideas in both technical and user-friendly language.
Self-motivated and directed.
Ability to effectively prioritize and execute tasks in a high-pressure environment.
Strong customer service orientation.
Experience working in a team-oriented, international, collaborative environment.