Entreprise: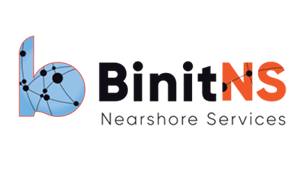 BINITNS
Secteur:
consulting / étude / stratégie
Taille:
Moins de 20 employés
Binit Nearshore Services est une société de Conseil et de Services dans le domaine de l'IT et du BPO métiers . Anciennement MISC fondée en 2008, société de conseil dans le domaine du Supply Chain et de l'IT, l'activité de l'entreprise est étendue en 2020 et MISC est devenue BinitNS.
Nous conseillons nos clients Européens sur leur stratégie dans nos domaines d'expertise en intervenant pour leur compte en Europe sur place ou à distance. Quand ils le souhaitent, nous les accompagnons dans l'installation d'équipes de proximité (Nearshore) en Tunisie.
Description de l'annonce:
As a Team Leader, your Mission will be:
- Operating the designated platform to process documents and data on behalf of clients in a well-timed efficient way.
- Making sure the data quality is consistently high.
- Overseeing day-to-day operations and being hands-on in evaluating and labeling data accurately and consistently.
- Make sure the data platforms and processes are running well. Both in data collection, integration, and processing.
- Working with other teams (London, Paris) to resolve data processing and or client issues.
- Coach, guide, and support your team of data operations agents developing the team's effectiveness and ensuring individuals' SLAs and KPIs are met.
- Communicating the status of SLAs and KPIs and being able to act in terms of Client, Product, and Team.
- Proactively using data available to them to allocate the team to upcoming work and projects and communicating status to stakeholders
Your qualifications:
- Master's degree in Management, Finance, or Marketing with more than three years of experience.
- Rigor and a high set of quality standards are your assets.
- Excellent visual, written, and verbal communication skills in English.
- Prior experience in a team lead position or senior member of an operations team is required.
- Previous experience in private markets is desirable, also financial services are preferable.
Good working conditions and package
Starting Date: As soon as possible