Entreprise: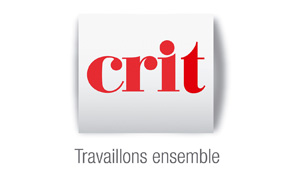 CRIT
Secteur:
recrutement / ressources humaines
Taille:
Entre 20 et 100 employés
Acteur global en ressources humaines: recrutement, intérim, formation et conseil RH.
Description de l'annonce:
CRIT Tunisie is looking for a HSE coordinator for an Oil and Gas campany.( Urgently)
Mission:
Continuous supervision of project site to ensure a hazard-free environment.
Making sure that Permit To Work system is in place.
Verification of tools and equipment to ensure good quality.
Promoting safe practices on site.
Responding to workers safety concerns.
Manage all communications between contractor workers and HSE department .
Report findings to HSE department.
Coordinates and report all issues regarding hazardous materials or waste.
Making sure that the JHA is implemented .
Attending project meetings and collaborating with contractor .
Establishing and maintaining health and safety communication structures between contractor and HSE department.
Testing effectiveness of site emergencies system.
Continuous monitoring of the project related documents, reports and issues to keep them updated.
Inspect scaffolding and tag it .
Supervise the scaffolding, excavation and working at high operations.
Chemical management and segregation during painting activities .
Creating and enforcing safety .
Conducting tool boxes talks.
Period
:
4 - 6 months
Profile :
- Age < 35 ans
- Diploma or Certificates on HSE engineering
- Experience : 1 - 3 years