Entreprise: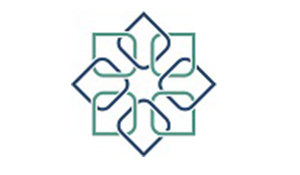 CHADWELL INTERNATIONAL
Secteur:
import / export
Taille:
Moins de 20 employés
Chadwell International est une société de trading international basée à Dubai avec des bureaux à Paris, Tunis, Accra et Abidjan.
Description de l'annonce:
Chadwell International based in Dubai, has offices in Paris, Tunis, We are a fast growing player in the field of sugar and grain trading. For our Tunisia office, we are looking for a
TRADE SUPPORT JUNIOR
Job Function:
Execute and control all purchase and sale transactions performed by trading.Ensure that all physical and administrative tasks are fulfilled in a timely and correct manner.
Principal Accountabilities :
·Issue and verify incoming and outgoing contracts and related amendments.
·Nominate vessel, inspectors and superintendents, constant follow up /obtaining quality, details, etc.
·Keeping trading fully updated and advised regarding any operation.
·Issuing documentary instructions and double checking in line with LC desk /Contract etc.
·Obtaining Inspection reports and maintaining loss control database
·Instruct both spot and time chartered vessels to load, proceed and discharge and coordinate same with all parties involved (suppliers, receivers, counterparties).
·Issue and verify incoming invoices and ensure timely payment.
·Ensure that all transactions and related administrative tasks are performed smoothly and in time.
·To be proactive in problem spotting and alerting Operations Manager and trading asap.
Key working relations:
·Operations Manager
·Direct working relationships with traders and other operators.
·Working closely with all support functions: Middle Office, Finance, LC desk and Demurrage,
·Accounting.
Know-how and experience required:
·Degree in high studies : Min Bac +4 in logistics or international Trade
·Fluent in English ( very necessary). Fluent in French
·Precise and rigorous
·Able to work under pressure
·Team player
·Workplace : Tunis