Entreprise: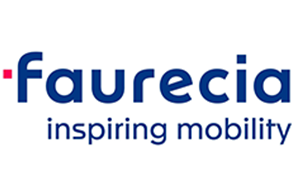 FAURECIA INFORMATIQUE TUNISIE - FIT
Secteur:
informatique / télécoms
Taille:
Entre 20 et 100 employés
Faurecia is an Equal Opportunity Employer
"Technical Perfection and automotive passion" is what defines Faurecia. We design, engineer and provide the best in technology, systems and services for automobile makers in every major market on all five continents. If you share our ambition for technical perfection and our passion for all things automotive, Faurecia has a career for you.
"Faurecia, a driving force… for your professional growth."
.
Description de l'annonce:
Analyse functional requirements coming from business users and assess as part of Faurecia Competence center team to define the appropriated technical solution for it.
• Evaluate associated workload.
• Working closely with other developers, operational team, business users and Business analysts
• Designing automation based on the operational requirements of business users using RPA tools (UIPath, Redwood)
• Documenting the entire process of automation (SDD)
• Ensure quality of coded component by performing end to end unit testing
• Ensure the work is performed with high quakity and completed within agreed turnaround time
• Able to support and drive changes of existing processes
• Analyse issues and incidents and gives needed support in time
• Well management of code souce versioning Using Git
Qualifications:
Information technologies Master's degree.
Knowledge of Windows systems (Commands, scripts)
Knowledge of structured languages (html, C , C++ , JAVA …)
Knowledge of Development tool, source control management tools (VSTS …)
Knowledge of SQL language (SQL/Oracle database)
Good communication skills, particularly to contribute to customer projects .
Open mindset in Learning / E-Learning of new technologies, Applications and Processes
Ability to write documentation, procedures and organize needed skill transfers
Service minded, structured and autonomous.