Entreprise: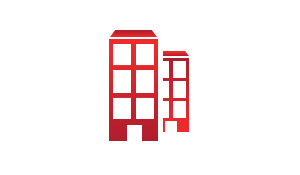 ASADA GROUP
Secteur:
artisanat / textile / cuir
Taille:
Entre 100 et 200 employés
ASADA manufactures products that range from Casual / Citywear and Denim to Workwear clothing that provides protection for the wearer in the harshest conditions. ASADA also has modern-day expertise to manufacture Intelligent Clothing, adapting the latest in technological advances to be part of any label's everyday range. See below for more information.

Description de l'annonce:
ASADA GROUP is hiring a Clothing Quality Manager

In order to grow our team on quality and ensuring our clients satisfaction, our clothing manufacturing company ASADA GROUP is looking for highly diligent candidates with excellent attention to detail for the role of Clothing Quality Manager.
Clothing Quality Manager Profil

Clothing Quality Managers are responsible for monitoring and evaluating internal production processes, examining products to determine their quality and engaging with customers and gathering product feedback, among other duties.
Clothing Quality Managers occupy important positions and will need to be highly conscientious and responsible workers, as defective products could cost a company significant loss.
Clothing Quality Manager responsibilities and duties:
Implementing methods to inspect, test and evaluate products and production equipment
Ensuring that products adhere to quality standards
Preparing reports by collecting, analyzing and summarizing data
Working according to deadlines for the delivery of products
Training and managing production line staff in production practices and quality assessment of goods
Tracking products through the manufacturing process to guarantee that each part of the process is correct
Performing detailed and recorded inspections of final products so the products are up to industry and company standards
Eliminating products that are not up to standards and finding the reasons for product problems
Job requirements:
Degree in Textile and Confection or relevant field .

Excellent attention to detail.

Excellent verbal and written communication.

Data analysis and statistical aptitude.

Good interpersonal skills as a leader.

Highly conscientious and diligent.

More than 5 years experience as an Engineer, Technician or Auditor in confection.