Entreprise: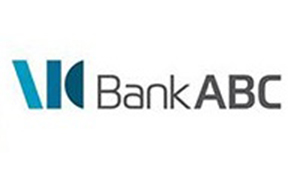 BANK ABC
Secteur:
banque / finance / assurances
Taille:
Entre 200 et 500 employés
Bank ABC Tunisie est une Banque Internationale filiale du Groupe Bank ABC fondé en 1980 à Bahreïn, Leader sur son segment de marché. Le Groupe Bank ABC est présent dans la région MENA, en Europe, en Asie, aux Etats-Unis et au Brésil et fournit des produits financiers et des services innovants exhaustifs comprenant le financement des entreprises, le financement des opérations de commerce international, le financement de projets, les financements structurés, la levée de fonds sur les marchés de capitaux, les syndications bancaires, les produits de trésorerie et la finance islamique. Notre Groupepropose également des services bancaires aux particuliers en Tunisie, Jordanie, Egypte et Algérie. Bank ABC est présente en Tunsie sous un double statut : une entité Offshore opérationnelle depuis l'an 1993 et une Banque commerciale résidente opérationnelle depuis l'an 2000. «Etre une Banque Internationale Leader dans la Région MENA» est notre Vision Stratégique. Les 3 C's « Client au centre de notre attention, Collaboration et Cohérence» sont nos Valeurs Universelles.
Description de l'annonce:
Bank ABC wishes to recruit a Talent acquisition Specialist within our HR Department at our Tunisia Head Office Branch.
Principal Responsibilities, Accountabilities and Deliverables of Role:

The Talent acquisition Specialist is responsible for delivering proactive, client focused end-to-end recruitment services and advice that ensures compliance with legislative and regulatory requirements and the hiring of the best available talent.
It is a function of corporate recruiting housed within the Human Resources department with the main following tasks:
Talent Management
Perform analysis of hiring needs and anticipate future needs by preparing a provisional recruitment plan.
Establish a strong rapport with hiring managers to develop a talent management strategy to fill all vacancies in a timely manner. Ensure clear mutual understanding of staffing priorities and practical constraints. Guide the hiring managers through the talent management process where needed.
Manage the recruitment workflow through the Information System platform.
Work with the hiring managers to develop job descriptions and announcements. Job descriptions need to reflect responsibilities and qualifications that are appropriate for the title of the position.
Develop recruitment strategy including job posting optimization, recruiting marketing channel development, job board procurement, digital and non-digital employment marketing, talent planning, etc.
Use sourcing methods for hard-to-fill roles.
Screen/review online applications evaluating such factors as job experience, education, training, skills, knowledge, ability and develop a short list of potential candidates to forward to the hiring managers.
Conduct applicant interviews, administer psychological tests, and coordinate pre-employment test when appropriate.
Manage offer process and negotiate compensation package including salary and start date.
Prepare offer letter/employment agreement.
Submit all candidate information to the human resources department for on-boarding.
Complete a minimum of three (3) reference checks on selected candidates. Complete a background check as requested.
Ensure Internship recruitment and Follow Up.
Reporting
Ensure Head Count Follow Up and update.
Send the Monthly report to the GHR within the deadline.
Help in determining HR and recruiting KPIs.
Present KPI recruitment reports.
Ensure reporting and optimizing recruitment budget.
Use metrics to create reports and identify areas of improvement.
General

Negotiates fees with recruitment firms
Ensure contact follow up and renew with partners (Headhunter, recruitment web sites, etc.).
Provide support in managing the applicant flow and maintaining applicant flow statistical data.
Maintain database of qualified professionals to rapidly respond to talent management needs.
Maintain all recruitment paper and electronic files including internal postings for all open positions.
Assist with documenting the internal recruitment process flow and procedures.
Attend career fairs and conferences to promote Pact and deepen the pool of potential candidates. Provide information on company operations and employment opportunities to potential applicants.
As needed, support the human resources information system (HRIS).
Ensure respect of diversity during all the recruitment process.
Ensure Payroll Officer's backup when needed.
Ensure Training Officer's backup when needed.
Ensure any additional task in line with the position.
Job Requirements:
Education
Certifications University degree in Human resources, Business Administration or similar relevant field.
Experience
At least three years of experience in recruitment and talent acquisition (preferably in banking & financial industry).
Familiarity with a variety of different selection methods (interviews, assignments, psychological test, etc...).
Strong interview competencies and talent mapping.
Hand on experience with posting jobs on social media and job boards.
Experience with HRIS, Sourcing and Recruitment Marketing tools.
Knowledge
knowledge of full cycle recruiting and employer branding techniques.
Good skills in Excel.
Good level in French and English.
English certificate is a must.
Personal attributes
Durable multitasking and time-management skills plus the ability to work under pressure.
Great interpersonal and communication skills.
Good critical thinking and problem-solving skills.